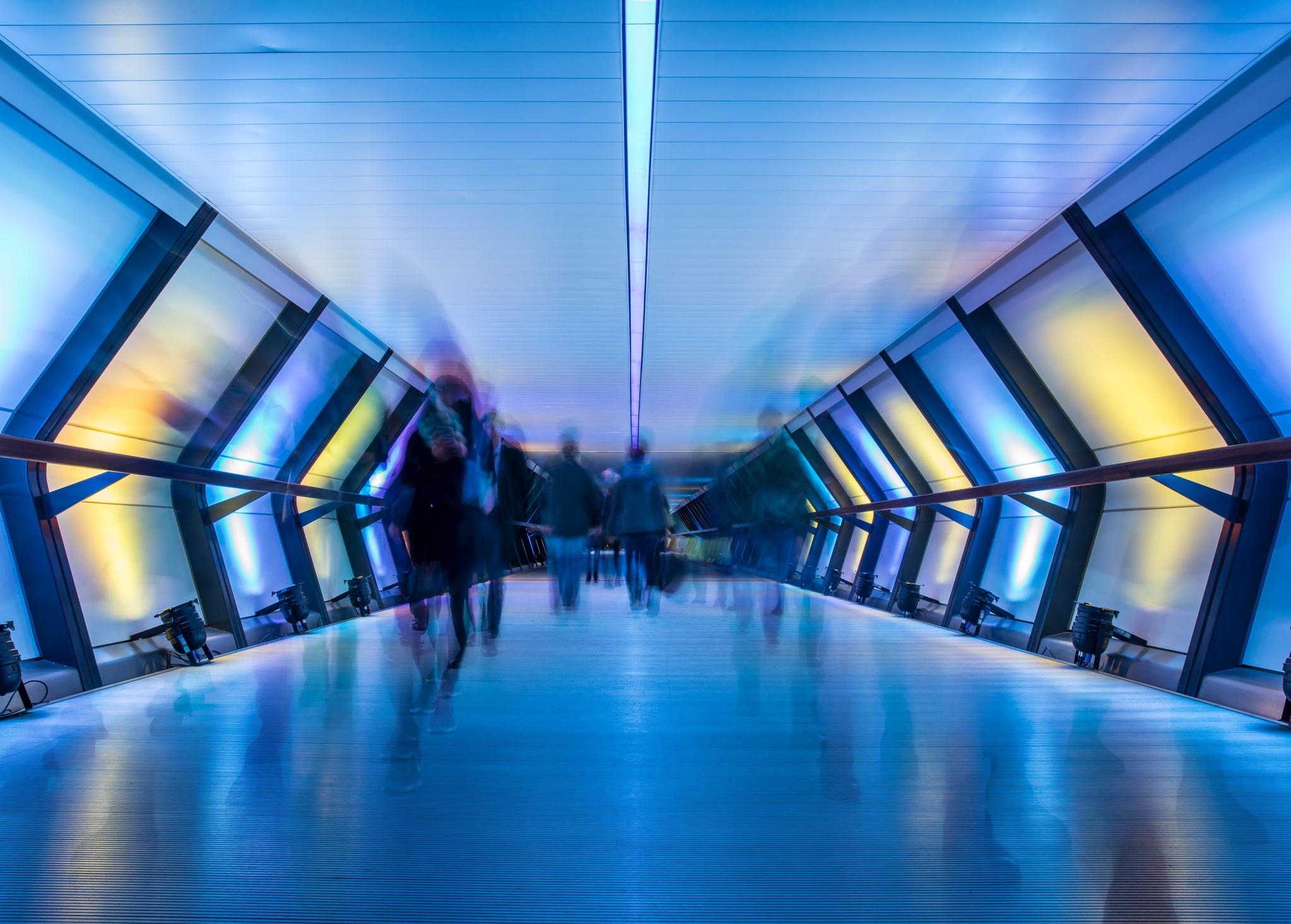 Lauren Ireland is IP Global's UK Director of Sales. Based in London, she is responsible for managing our UK sales operation. Lauren has previously worked for industry leaders in both the UK and Australia and has a strong understanding of the UK market with an emphasis on London. She explains the shifts that she has seen in London's property market over the past 15 years and how the expansion of transportation in the city has allowed for areas further out of Central London, like Woolwich, to rise to the top of property investors' lists.
---
In my some 15 years of working in the property industry, over 10 has been focused on emerging markets in East/South East London. Having lived and worked in this area, I have seen firsthand the changes that have occurred in the city and the evolution of the property market in the local area. Working in the greater London area I have witnessed the shift of value areas and seen how the expansion of transportation links has allowed for the development of local property markets over the years.
With house prices growing over 5 times their 1970s level, London is an established hot-spot for global property investment. As the London property market has boomed and attracted an ever-growing amount of foreign and domestic investment, savvy buyers and renters have sought out pockets of value where they can pay less for housing while still being able to easily access employment hubs in central London.
As a result, thousands use London's underground system, colloquially called the tube, on a daily basis and put pressure on the overworked system. The continued search for pockets of value in increasingly distant parts of the city also means that many deal with long commutes and inconvenient connections.
The city of London is tackling this problem with Crossrail, a massive infrastructure project, the biggest in Europe, which will open up new areas of the city, improving travel times and connections to Central London. Crossrail's purpose is to alleviate the overloaded tube system by building the Elizabeth Line, an extensive new east-west line in the world's oldest underground system. The project is costing GBP15.9 billion and will bring an estimated GBP42 billion to the local economy in long term jobs and associated industry.
The new line will increase London's underground system's capacity by 10%, ensure that 1.5 million more people are within 45 minutes of the city centre and shorten the average commuter time by 25%. The Elizabeth Line is set to complete in December 2018 with tracks, trains and trains already complete and in the final stages before being handed over to Transport for London for final testing.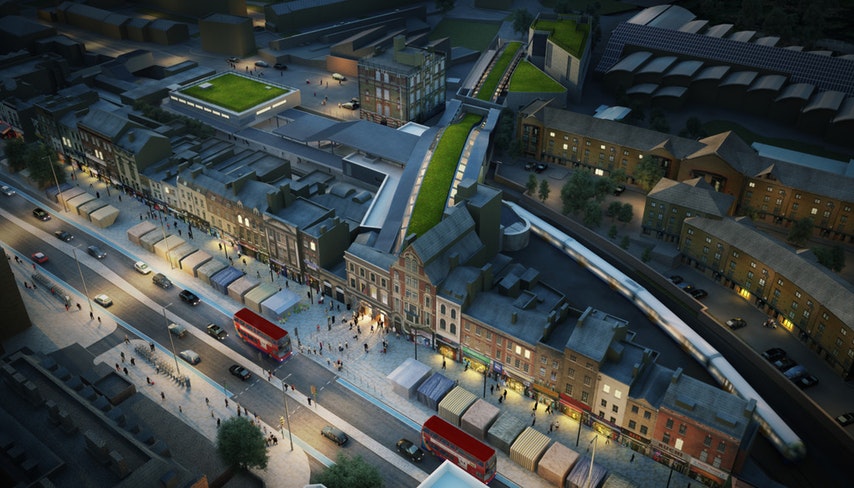 Over the past decade, the 'Crossrail effect' has instigated a lot of discussion. Crossrail is opening up new areas of London for people to live, with shortened commutes to employment hubs in the city centre. This has led to a boost in the property markets of areas near stations as savvy investors purchase properties that will benefit directly from this improved transportation infrastructure.
I remember selling properties in Canary Wharf when the project first broke ground and even then we would present the benefits of the addition of the new station in the area. Whilst this was far in the future at the time, it was still something that people saw as a solid factor for appreciation long-term.
Investing in areas like this at the right time provide opportunity to investors as they are priced lower than central London while still allowing residents to work at employment hubs in Central London. Currently, one such area of opportunity is Woolwich in south-east London.
In the time that I have lived and worked in the area of East/South East London, I have seen firsthand the growth and development that has occurred in the Woolwich area and its relationship to London as a whole. Woolwich has risen from the period of stagnation that it experienced following the closure of key industries in the 1970s and 1980s to now being an up and coming area that young professionals are moving to, priced out of central London.
For Woolwich, it has and continues to be transformed off the back of the pending station addition. Once completed it will be only 8 minutes to Canary Wharf, where values in some blocks are almost triple. Average property prices have indeed improved in Woolwich, but there is serious scope for further appreciation given the very low price point compared with other areas in the same zone in London.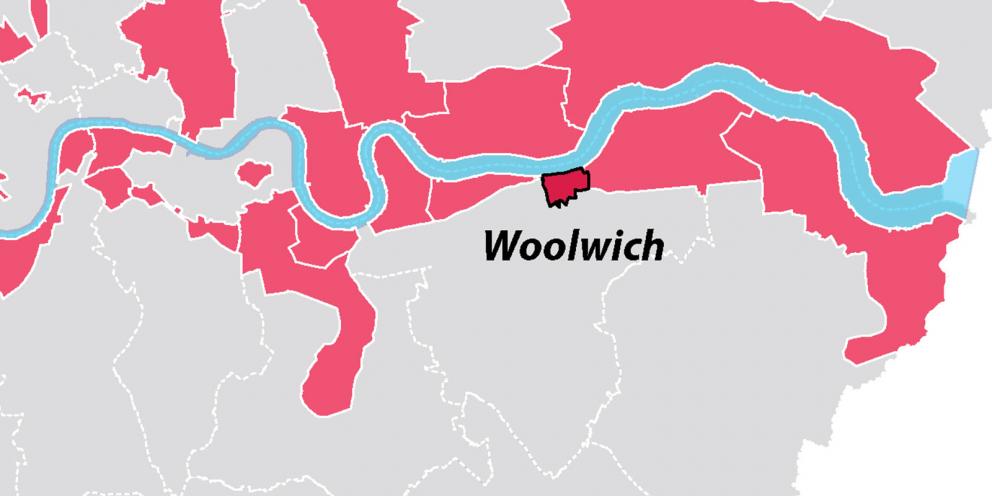 In the past several years property insiders have begun to take notice of this movement and have classified Woolwich as an "opportunity area", predicting that it will continue to evolve, becoming a metropolitan centre within Greater London over the next few decades. The district has been ranked by JLL as the area which will be most impacted by Crossrail overall, taking into account the regeneration currently taking place as well as its future development potential and the effect it will have on residential housing prices.
With Crossrail and the opening of the Elizabeth Line, travel times into central London will drop from 34 minutes to 14 minutes, allowing for easier commutes and encouraging Londoners to move to the area, aided by cheaper living costs. Due to this a 21% increase in house prices and 19% rental growth is projected over the next four years in the areas near the station.
The local council has enacted measures to make this move very attractive, investing in the infrastructure and facilities of the local area. This has included a GBP31 million cultural district, featuring a 1200-seat auditorium, performance courtyard and black box theatre, redeveloping areas of the town centre to provide services such as shops and offices and the rejuvenation of local Grade I and II* listed buildings.
Driven by the rise of prices in Central London and the search for pockets of value Londoners and investors continue to look for new areas of Greater London with easy transport access to employment hubs. Crossrail will serve this need and will allow for previously ignored areas like Woolwich to flourish and to offer investors high appreciation prospects. By looking at these areas and seeing their long-term potential, savvy investors and local areas have great promise for the future.