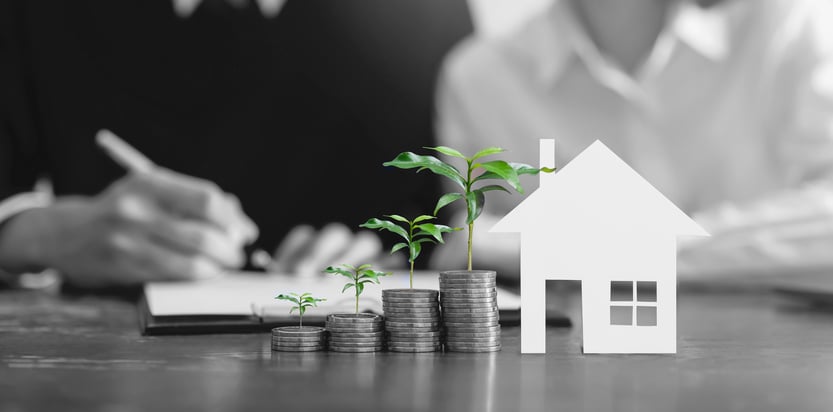 It is June 2020. You are working at your makeshift home-office with your children in the next room chatting to their teacher on Zoom.
With the strange new living situation, you are thinking about your financial plans and what the future holds. Perhaps you had your deposit saved and were ready to invest in 2020. Perhaps you just received your 2019 bonus. Or just perhaps you have recently 'Warren Buffeted' your airline stocks. Either way, property is your preferred investment but now the news is saying that markets may see some level of recession in 2020. What should you do?

This question is understandably on many investors' minds. You know the mantra: in times of uncertainty property is the go-to asset class - all the same you cannot help but ask yourself if it might be better to wait to see if the market falls before committing?

So, should you buy now or wait? The answer is, of course, a personal one and the following paragraphs will help you understand what the answer is for you. Firstly then, let's consider you, the investor…

WHAT TYPE OF INVESTOR ARE YOU?
It can be difficult to separate emotion from both properties and investments but to make good decisions this is essential. Firstly, you must decide what kind of investor you are. Who you are and when you want to realise your returns defines what your plan should be at this time. Consider the below questions with your long-term plans in mind. You need to have a strategy and a property philosophy as this will be your blueprint for making decisions in good times and bad.
IP GLOBAL'S INVESTMENT PHILOSOPHY
For example, IP Global's philosophy is to buy property for the medium to long-term in developing metropolitan areas, underpinned by strong socio-economic drivers. We also take advantage of weak currencies and cheap finance where possible too. Combined, these factors will lead to sustainable upward pressure on rents and pricing over time and, importantly, much more resilience to market corrections in recessions. This is a low/medium risk strategy as it focuses on buying in the midst of place-change and price growth. You could personally however fall either side of this risk spectrum.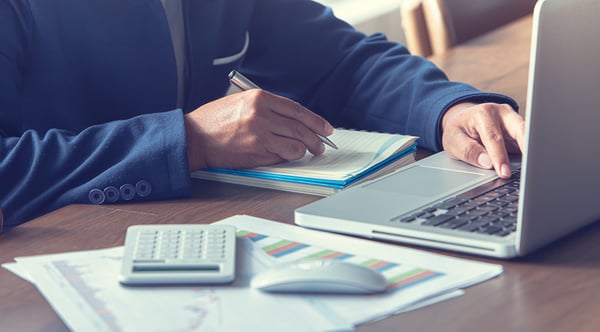 WHAT'S YOUR INVESTOR PROFILE?
Below are some questions you need to ask yourself:
What is your risk appetite? This will largely dictate where you want to buy and what type of property. City prime locations offer stability and price growth but can be more expensive. Peripheral locations or regional towns can offer cheaper pricing and higher rental yields. A general rule of investing, of course, is that high yields generally reflect higher risks.

What is your timeline? Ideally you should have time to buy and hold the property long enough to take advantage of market growth and favourable mortgage rates to leverage that growth. Short time frames limit quality opportunities.

What is your age? If you are nearing retirement, mortgages may not be a viable option and so the type of property to buy may also change.

What is your budget? Your budget should allow you to buy in an area that is investment-worthy and will always be in demand with renters.

What is your currency? What denomination you hold can offer enormous advantages and disadvantages when buying globally and must be considered in terms of timing.
Now that you have considered all 5, you should have the skeleton of your investor profile. Let's examine the current climate to find the risks and opportunities.
WHAT'S THE WORST CASE SCENARIO OF INVESTING NOW?
The worst-case scenario with Covid-19 is an elongated lock-down into 2021 and beyond causing the global equities market and economy to further falter. Whilst this partly advocates physical assets as a low risk focus, it would mean almost every investment asset class would suffer, including property. As of late May, however, with most Asian and European countries' new case numbers dropping, we have seen a phased easing of lock-down and permission for people to return to work. The manufacturing and construction industries have universally been allowed back to work first, as important stimulators of the economy. Thankfully, therefore, industry consensus is that an extended lock-down is not a likely scenario.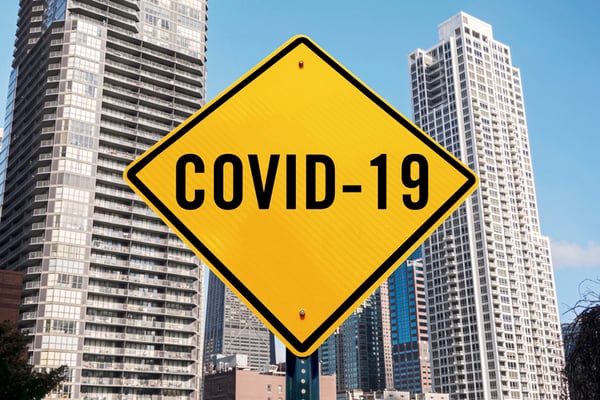 WHAT CAN WE LEARN FROM HISTORY?
COVID-19 VS THE GLOBAL FINANCIAL CRISIS:
It is worthwhile examining historical downturns as a comparison and how the current situation is not really a financial crisis in the traditional sense. The GFC is perhaps the most obvious comparison and lives in recent memory -yet economists are currently predicting a very different recovery pattern. The GFC was a purely economic debt-driven crisis whereas we are currently experiencing a health-driven crisis. In 2008, the banks were the ones needing bailouts and the credit hangover impacted property markets directly. Developers and buyers had diminished access to lending even though central banks cut base rates to promote cheap mortgages. In 2020, there is no credit hangover to deal with, base rates are at an all-time low and liquidity will mean normal service can resume quickly.
Partially because of the GFC lessons, governments have been more prepared with reactive stimulus packages which curb the worst impacts of job and revenue loss. The numbers are staggering, with governments on average releasing stimulus packages 4.4 times greater than during the GFC.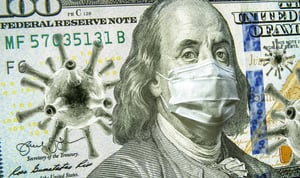 ● The UK committed to releasing 10 times its previous package accounting for 15.4% of the GDP.

● Germany's stimulus package is 5 times larger than the release during the GFC (17.6% GDP).

● The US doubled its enormous 2008 bailout equating to 10% of its GDP.
Whilst some industries may see longer-lasting depletion (in particular for tourism and sports) this fiscal support will allow most of the economy to survive the lock-down and reopen. On an individual property basis this will translate to fewer defaults or owners needing to sell.
IMF GROWTH PROJECTIONS POST COVID-19

The below IMF figures (updated in May 2020) support how these measures will protect major economies. Although 2020 will invariably see GDP rates fall 6.1% we will see a rebounding positive GDP growth of 4.5% in 2021.
Growth Projections as of May 2020: World Economic Outlook

(real GDP, annual percentage change)

2019

2020

2021

World Output

2.9

-3.0

5.8

Advanced Economies

1.7

-6.1

4.5

United States

2.3

-5.9

4.7

Euro Area

1.2

-7.5

4.7

Germany

0.6

-7.0

5.2

France

1.3

-7.2

4.5

Italy

0.3

-9.1

4.8

Spain

2.0

-8.0

4.3

Japan

0.7

-5.2

3.0

UK

1.4

-6.5

4.0

Canada

1.6

-6.2

4.2
WHEN WILL PRICES BE PRIMED FOR A STRONG INVESTMENT OPPORTUNITY?
The property prices reaction in 2020 is becoming clearer each week. Current average pricing in major cities has yet to see significant falls. In the UK, prices were recorded as having fallen just 0.6% from March to April. This is largely a reflection of market activity being almost at a complete standstill due to restrictions. Any distressed sellers have also been prevented from disposing their assets quickly. Conversely to a usual financial crisis, this inactivity has helped to prevent any escalation of negative consumer sentiment with most owners now planning to hold.

In May, property analysts gave renewed predictions for price movement in 2020. In the UK as with many Euro markets, expectations were for a similar V-shaped recovery curve to GDP growth, with expected falls in 2020 followed by steep rises in 2021 and beyond. This V-shaped recovery is a prediction currently shared by every major consultancy, economist, valuation surveyor and advisory board. Knight Frank have estimated a 7% dip in the UK in 2020 whilst Savills have predicted a 5% dip... but the discrepancies end there as all parties agree on a strong bounce-back in 2021 covering 2020's drop.

A growing consensus is that we will therefore not see a surge in distressed options (20% discount +) entering the market as we did previously in the GFC. These predictions for the Covid-19 economic effects have largely been modelled on a partial return to normal working life by Q3, in line with current steps.

Planning to try and buy at the bottom of the market is therefore a difficulty when prices are predicted to recover within a year. Some global cities are expected to still see price rises in 2020 as buyer interest continues. Lisbon, Monaco, Vienna and Shanghai are examples of these cities with the strongest growth in Europe forecast to be seen in London, Lisbon, Madrid and Berlin according to Knight Frank's head of Research, Liam Bailey.


In the UK this positivity is supported by signs of green shoots and market buoyancy prior to Covid-19. January to March in 2020 saw one of the strongest rises in UK property prices. A large backlog of domestic and international buyers held by Brexit uncertainty were buying again after the UK majority government was formed and Brexit finally took place.

This same pent-up demand is expected to materialize in late 2020 and into 2021. Already in May, this was shown by recent reports from Rightmove and Zoopla indicating sharp surges in listings and enquiries since the end of lock-down was announced.

With supply severely diminished in 2020 due to the construction hiatus, this will compound the already under-supplied markets and support the quick rebound of prices.
WHERE ARE THE OPPORTUNITIES WITH TAX, INTEREST RATES AND CURRENCY FLUCTUATIONS?
TAX
In the UK, Stamp Duty Land Tax (SDLT) is due for a 2% hike in April 2021 for non-resident investors. Whilst some in the industry are calling for this to be delayed or reversed, it is still coming into law next year in April. Therefore, by investing now, non-UK-residents can save themselves an extra 2% by exchanging on their contracts if development completion is prior to this deadline.

INTEREST RATES
The ECB currently has its base rate set at 0% while the Bank of England's rate is at 0.1%. With historically cheap lending available, it's easy to forget how accessible property markets are now.
CURRENCY
The currency situation is an important factor in why you may consider buying now despite Covid-19 uncertainties. With the US dollar having performed well for some years and both the Euro and Pound dropping hard in recent times, we have a window of opportunity to take advantage of inverse swings. If you are an investor holding GBP then your best bet would be to stick to the UK. If, however, you have USD or pegged equivalent, global opportunities are very strong, particularly against the GBP and Euro.
Below is a depiction of the GBP/USD exchange rate over the past 10 years.

To conclude, I hope to have given some help in decoding the question for you. There are many compelling reasons to still buy this year if your situation allows it. As a black swan event, the full outcomes of the lock-down are not yet known but we do know that some currencies are cheap and prone to swing by a higher percentage than the property prices are predicted to. Finance is the cheapest it has ever been, and capital values are still predicted to move healthily upward over the coming years.
IP Global, as buyers ourselves, are actively finalising deals for new residential projects in London, Birmingham, Leipzig and Glasgow.

If this has raised any questions for you, please reach out to your IP Global Wealth Managers for a full discussion.