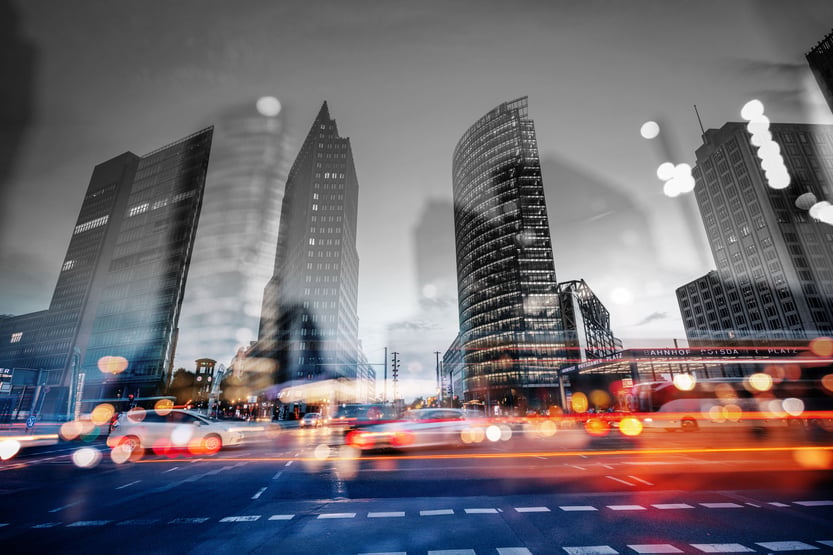 Few places can say with certainty, that they still have stable investor confidence going into 2020.
The stock markets are plummeting, there is a global pandemic and political stability is teetering on the edge in many countries.
If you haven't yet, now is the time to diversify your portfolio with an asset class that shows more stability in a reliably-managed economy. Luckily, there is one standing firmly ahead of the rest, historically good at crisis management.
FROM A MACRO-ECONOMIC PERSPECTIVE

Garnishing the largest economy in Europe, Germany is renowned as a safe haven -having mitigated risk significantly during the 2007-2008 Global Financial Crisis. From a macroeconomic perspective, sentiment remains positive for 2020 despite uncertainty internationally thanks to the robust labour market and increasing domestic consumption..
In light of increasing demand particularly for residential property, the number of housing unit completions across the country have been insufficient to close the supply gap totaling over 1 million units as of 2019. This under-supply has translated into upward pressure on both house prices and rental rates, especially in the key 8 cities.
Given the movement towards urbanisation, it is prudent to select a real estate investment in one of the key cities promising growth. The 2019 Housing Market Report suggested Frankfurt, Hamburg and Munich all as favourable markets, but no options were as quintessentially optimistic as Berlin or Leipzig.
FROM A MICRO-ECONOMIC PERSPECTIVE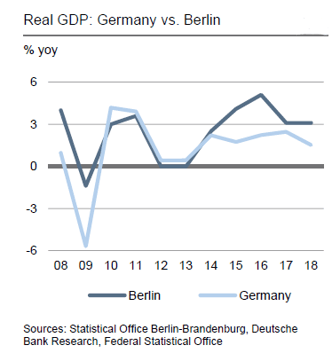 When looking from a micro-economic perspective, Berlin is a prime example of a German city experiencing a favourable shift in both demand and supply. It most recently won the 2nd place accolade of Best European City for Investment in 2020, according to PwC and the Urban Land Institute's Emerging Trends in European Real Estate. It continues to outperform Germany's GDP growth rate, with an average annual rate of 4% in recent years.
Berlin is the most populated city in the EU, having become a hub for great talent from around the country and abroad. The German Economic Institute predicts that by 2035 there will be 4 million people living in this captivating city. The growing workforce is stronger than both London or Paris at 4.4% contributing to an impressively low vacancy rate of 1.1%. These factors, coupled with rental growth of 7.1% and a capital growth rate of 11.8% in 2018 alone are culminating to make residential real estate in Berlin one of the most in-demand commodities in all of Europe.
HIGH DEMAND OF REAL ESTATE IN BERLIN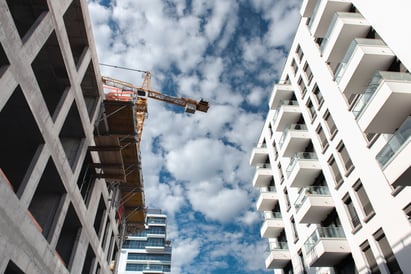 There is always the concern of a housing bubble materializing when demand for real estate is this high. However, due to a shortage of land and skilled labour as well as strong political intervention, supply is currently hedged. This means there is low risk in the foreseeable future of demand wavering and the supply of housing being overcompensated. Berlin's housing market is chronically under-supplied, with an expected additional 20,000 units needed per annum until 2030.
The best kept secret is that although property prices have risen 11.8% in 2018, they are still two to three times less than the price of New York or London real estate.
THE TIER 1 GERMAN CITY
Berlin operates as Germany's centre, not only for government but also for technology and culture. As it is now firmly on the map, the infrastructure has been upgraded to suit the status. The new Berlin Brandenburg Airport is being opened in 2020 which will provide direct links to the key financial centres of the world, with an initial capacity at 35 million passengers per year. Once in the city, foreigners and Berliners alike can make use of the advanced metropolitan transport system with 19000km of rail lines and the largest central station in Europe. This progressive efficiency in transportation leaves Berlin with the lowest ratio of automobiles per head of any tier 1 German city.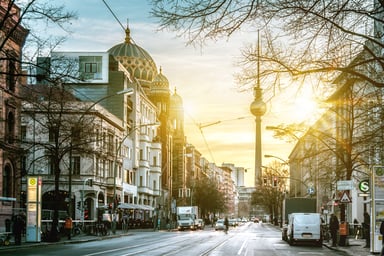 Perhaps an even more interesting growth in development is the industry moving to the city. Google, Samsung and Pfizer all have offices in Berlin and Elon Musk has announced his first European Tesla Gigafactory will open nearby. It forecasts to bring 10,000 new jobs and attract talent in technology from all over the world. Berlin already contains 70% of Germany's well established digital and technology startups and received 4.1 billion euros last year in venture capital. The only other centre of innovation with as diverse a pool of global talent, is Silicon Valley in San Francisco. An area which also happens to have the second highest rent for residential property in the world.
In terms of culture, the global city has arrived and in many ways also mimics San Francisco. Berlin is renowned for being strongly diverse, eco-friendly and contemporary. Using English as a common medium has made it popular for millennial expats as well as it being the leader city of Europe's art scenes.
With promising job prospects in booming industries it is no surprise that the youth is narrowing in on Berlin. The marriage of historical charm and green spaces with all the modern conveniences of an advanced city make Berlin a diamond in the rough of real estate investment.
Why wait? If you like what you hear, click here to learn more about our latest Berlin offering or here speak to one of our consultants .