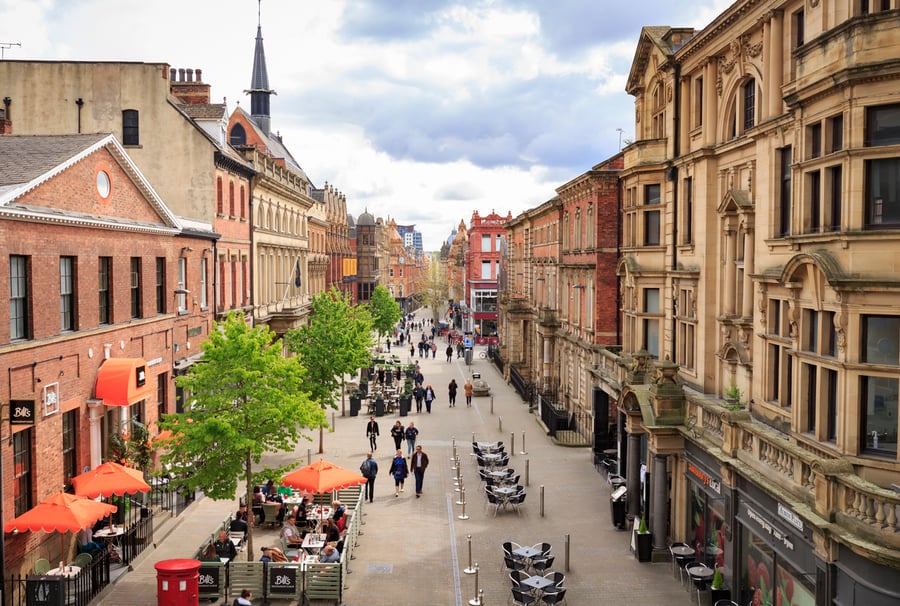 In post-election, post-Brexit Britain, a number of economic and political uncertainties remain, but customer confidence has returned to the market spiking a housing boom.
While many are betting on the potential of Manchester and Liverpool, investors should also consider the northeast too, where a diverse economy is drawing demand and promising strong future rental and capital growth.
With a growing population, strong prospects for economic growth, affordable housing and high average yields, Leeds is becoming an attractive destination for property investors. Urban growth in the city is among the strongest in the country, and thanks to a surge of businesses moving north, investment in infrastructure combined with a strong cultural heritage, this gem of the north has endless appeal to work, study and visit.
There are many reasons to consider Leeds property investment, but here are the top 5 why Leeds should be on your radar.
1. A GROWING POPULATION AND HIGH RENTAL POTENTIAL

A rapidly growing population has bolstered the Leeds economy. Population growth in the city is currently seven times faster than that of London, and, according to ONS, the city's 10 year population forecast is to increase by 39,000.
The area's rapid population growth is adding to the increased demand for housing, while supply significantly lags. While 2,232 residential units are currently under construction, the Leeds Council has outlined net requirements of at least 4,375 new dwellings a year. The current pipeline falls below the requirement by nearly 50%.
Home to a diverse mix of industry, businesses and educational centres, Leeds offers something for everyone. In recent years we've seen large employers – from the BBC to Burberry to Channel 4 – open offices in the city. With an influx of new talent, young professionals are seeking high-quality, well-located rental accommodation, driving demand for new residential developments.
Strong investment and economic fundamentals have allowed Leeds to consistently rank as a city with one of the highest price and rental growth forecasts. Of all the north England cities, it came in second for capital growth over the last decade, which was 35.6% from January 2009 to November 2019. Capital growth is forecast to be 17.1% for Leeds between 2019 and 2023, the highest of any regional city.
2. LEEDS IS AN ECONOMIC POWERHOUSE

Leeds is the largest contributor to the UK economy, with 120,000 businesses in the area generating a total GVA in excess of £60 billion, making it the largest regional economy outside of London. Alone, the Leeds city region's economy is larger than that of many European countries. It offers businesses access to a highly-skilled workforce of 3 million people and a further 7 million people within an hour's drive.
Home to the UK's leading professional service hubs outside of London, and boasting internationally renowned technology, healthcare and manufacturing firms, the area's urban renaissance continues to bring opportunities for people living across the city and surrounding areas.

3. LEEDS IS WELL CONNECTED VIA ALL MAJOR MODES OF TRANSPORT

Along with other Northern areas, the Leeds city region is at the heart of transforming connectivity unleashing the economic potential of the North.
Strong rail links offer easy connections to key cities like York, Manchester, Liverpool, Birmingham and London. The Leeds Bradford Airport serves four million passengers annually and present expansions are planned to double this to eight million by 2030.
Long-term investment projects such as the proposed H2S high-speed rail link and the Northern Hub mean faster and more reliable journeys in the future across a combined economic area of 15 million people. The HS2 is planned to bring a new £500m railway station in 2032 connecting with London in one hour and 23 minutes – 49 minutes quicker than current connections. Estimates suggest the HS2 will bring 24,000 new jobs to the city centre and £55bn to the city region's economy by 2050.

4. LEEDS IS ONE OF THE UK'S TOP STUDENT CITIES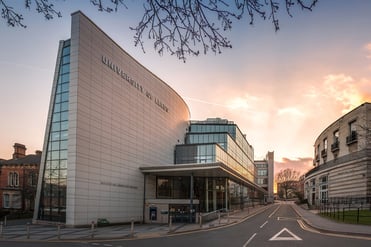 Leeds' thriving university scene offers great opportunities to property investors. The region is home to the largest concentration of higher education institutions outside London, producing 39,000 skilled graduates each year. This includes four universities – University of Leeds, Leeds Beckett University, Leeds Trinity University and Leeds Arts University.
With one of the UK's largest population of students and with a strong reputation as a student city, there is high demand for student accommodation which makes purchasing buy-to-let property an attractive option. Within Leeds, 12,600 students are housed by their respective universities, while over 30,000 students use the private sector for accommodation.
At the same time, many students choose to stay on in the city after graduation which translates to a 30% graduate retention rate. These young professionals further add to the city's healthy rental market. In the past 5 years the city's vacancy rate has halved, and commercial real estate firm Jones Lang LaSalle predicts Leeds will have the largest increase in rents compared to Manchester and Liverpool, at 17.1% between 2019 and 2023.

5. REGENERATION AND INVESTMENT ARE STRENGTHENING LEEDS' ECONOMY

Leeds has undergone a steady transformation in the last few decades due to a number of investment and regeneration projects.
The South Bank project is set to transform the area into a global destination for investment, sustainable living, learning, culture, creativity and leisure. The project will not only spatially double the size of the city centre but double it's economic impact too. It is set to bring in 35,000 new jobs, 8,000 homes and a new internationally significant commercial district in Leeds City Centre.
Another major project that will revitalise the city is SOYO, a £300 million development located to the east of the city centre set to become the heart of the city's cultural scene. SOYO will include 106,000 sq ft of office, 35,000 sq ft of leisure, in excess of 700 residential units and 7,500 sq ft of retail facilities. The neighbourhood will include trendy bars, restaurants and green space. Incorporating the existing Cultural Quarter, which is already home to notable employers and institutions, SOYO is set to become one of the city's most desirable areas.

As the jewel of the North, Leeds offers great quality of living, a thriving economy, easy connections to key cities, a vibrant student population and young professional population. A rapidly evolving city, now is a great time to consider a property investment in Leeds.