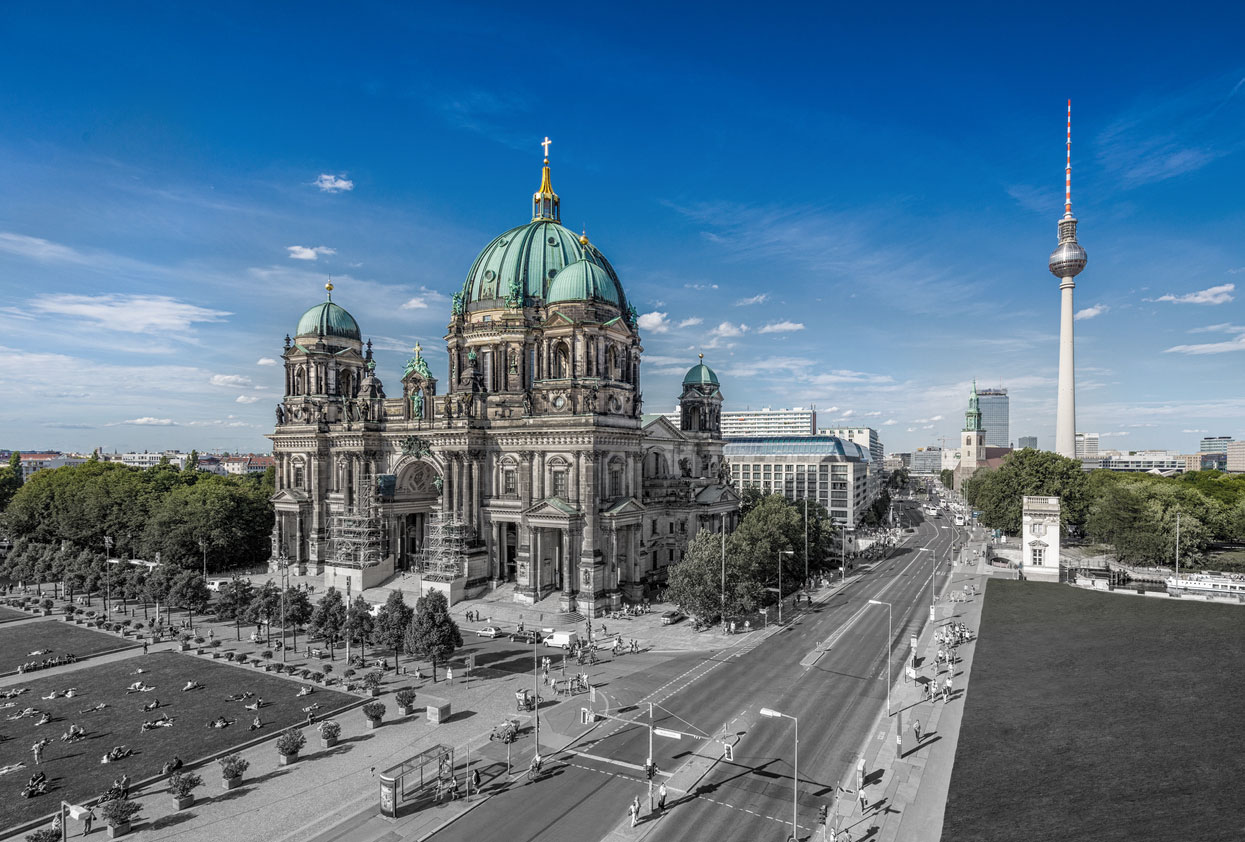 Berlin has quietly become the bargain of the century.
"You have to learn the rules of the game. And then you have to play better than anyone else." Albert Einstein, former physics lecturer at the University of Berlin, knew a good location when he saw one.
Ever since the marriage of the East to the West in Europe, Berlin has quietly become the bargain of the century. When compared to cities like London or New York, you get two to three times more per square metre, yet the projected growth in value is still higher.
Without further ado, let's take an in-depth look into the value of this buzzing metropolis.
1. FAVOURABLE DEMAND AND SUPPLY
The pull to Berlin has many facets that contribute to its growing popularity. From great institutions like Google and Tesla attracting first-class universal talent to the trendy lifestyle and liberal arts scene making it a millennial favourite. As of today, Berlin is now the most populated city in the EU totaling 3.76 million residents.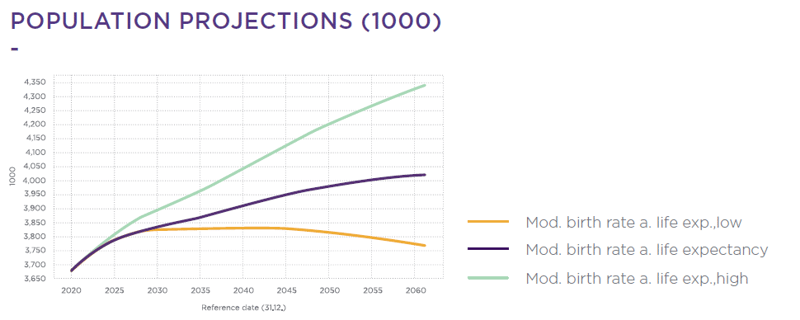 Berlin is not only Germany's capital for government but also for education and art, making it an increasingly desired location for a favourable rental demographic. Almost 70% of the population is below 35 years of age and there's been a steady movement towards smaller, centrally-located dwellings in line with shrinking household sizes.
It is expected that with the current steady growth in workforce - which is greater than both London and Paris - 20,000 additional housing units will be needed each year until 2030, according to Knight Frank. Only 16,956 apartments were completed in 2018 resulting in an under-supply of at least 87,000 units.
This hampers concern of a housing bubble emerging, as due to construction in-capacities and bottlenecks in building permit approvals, the over-supply of real estate is currently hedged. In essence, demand continues to gain quick momentum while supply shows rather slow growth.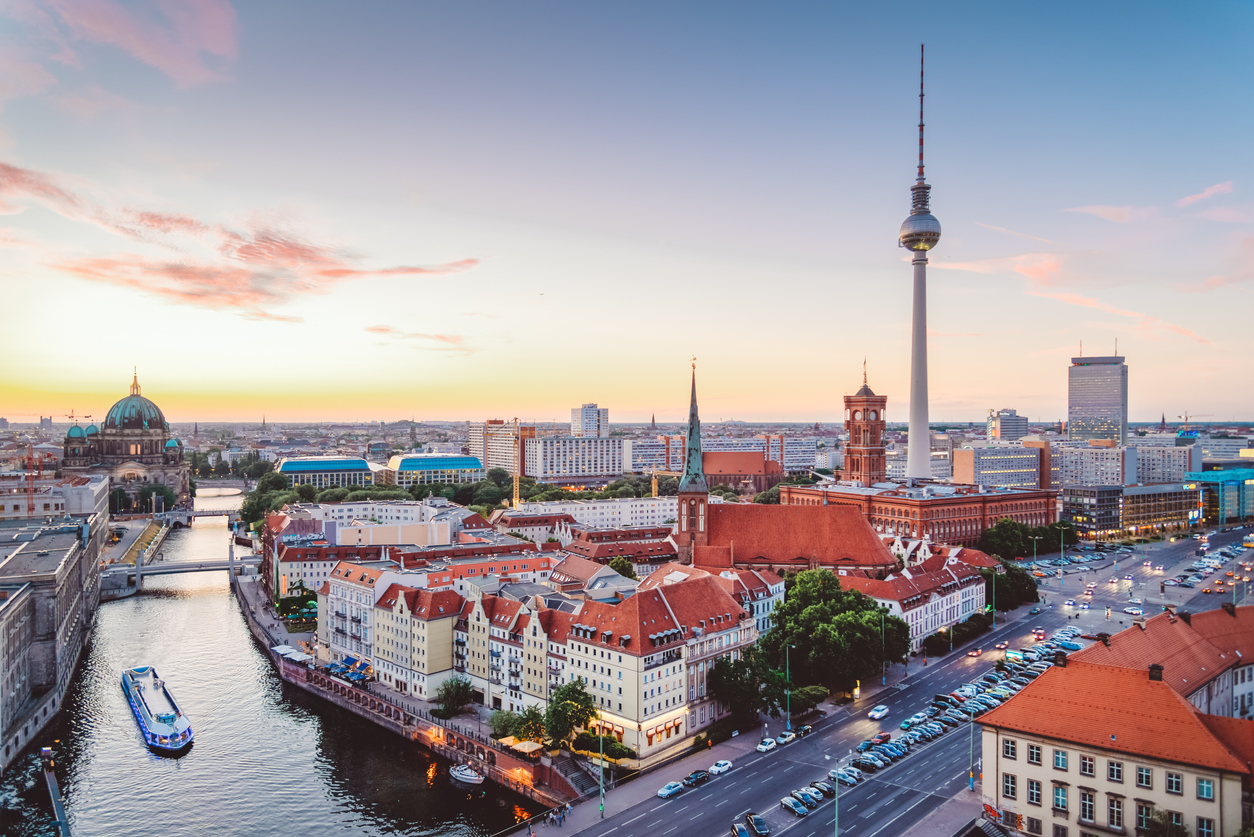 2. INVESTMENT SECURITY
Germany is a founding member of the European Union and G8, making it one of the most important global economies with a GDP of EUR4 trillion as of 2019. With continued economic performance and political stability, Germany maintains its position as a safe haven for international capital. Sentiment remains positive for 2020 despite uncertainty internationally thanks to the robust labour market and increasing domestic consumption.
The country's efficiency is at its peak as the current unemployment rate stands at 3.1% -almost half the EU average of 6%. In 2019, a total of EUR88 billion was invested in commercial and residential real estate across Germany, an increase of 8% compared to 2018.
With high levels of safety for off-plan investment and no capital gains tax after 10 years, Germany presents a highly attractive investment opportunity.
These favourable factors have landed the German capital of Berlin the first position in the Expected Increase in Capital Values category of PwC and the Urban Land Institute's 'Emerging Trends in Real Estate: Europe 2020' report . An index that puts focus on both liquidity and high-connectivity.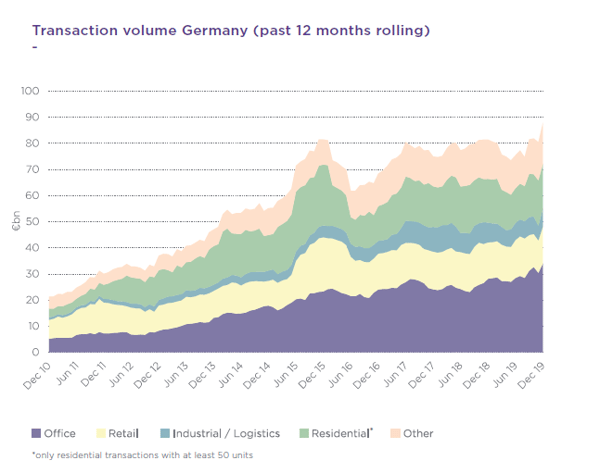 3. INFRASTRUCTURE AND DEVELOPMENT
Speaking of high-connectivity, it is expected that with the new Berlin Brandenburg International Airport opening its doors in October of 2020, Berlin may materialize on the investor radar even more prominently.
The airport intends to have a capacity of 35 million passengers per annum with plans to make it 50 million in the near future, providing direct links to the financial capitals of the world. Once in the city, foreigners and Berliners alike can make use of the largest central station in Europe, housing the metropolitan system comprised of 19,000km of rail lines that connect to all major hubs nearby.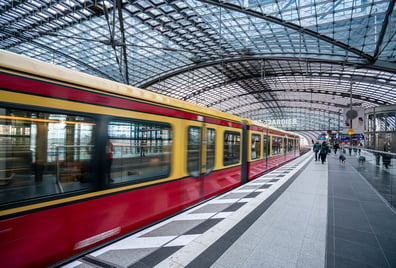 The transport system is so efficient that Berlin has the lowest ratio of automobiles per head of any tier 1 German city. This is a fact Berliners wear with pride considering the cultural focus on sustainability. Unsurprisingly, this has attracted and been endorsed by the leader of the sustainability technology industry, Elon Musk.
In November of 2019, the announcement was made of plans to open Europe's first Telsa Gigafactory just outside of the city. This will undoubtedly attract more highly skilled talent to the area, which already holds the highest number of foreign talent in well-established tech start-ups second only to Silicon Valley.
Another interesting development is the regeneration scheme Europacity. Attracting prestigious employers such as PwC, KPMG, TOTAL and 50Hertz, the 61-hectre development of office space and housing is situated in the geographic centre of Berlin. It promises to become a primary employment node and significantly increase the area of Mitte's real estate value.
4. SPIRIT OF INNOVATION AND TRANSCULTURALITY
Berlin has become a hub for digital media, medical research and most importantly, technology. In fact, 70% of all of Germany's well established digital and technology start-ups are based in Berlin. The city received 4.1 billion euros last year in venture capital for the industry.

Berlin is renowned for being strongly diverse, youth-centric and contemporary. It wore the crown of World's Best City for Millennials out of 110 cities up for nomination in the Nestpick 2018 study. This is no surprise as it's use of English as a common medium and it's strong lead in Europe's art scenes made it popular for millennial expats. It is the capital of new-age music and is a liberal heartland of transculturality -now only second to New York City as the world's most important contemporary art production base.
With promising job prospects in booming industries it is no surprise that the youth is narrowing in on Berlin. The combination of historical charm and green spaces with all the modern conveniences of an advanced city make Berlin a diamond in the rough of real estate unpredictability.
The market is fully primed for investment. Act now.

Click this link to see the investment opportunities IP Global has in Berlin.