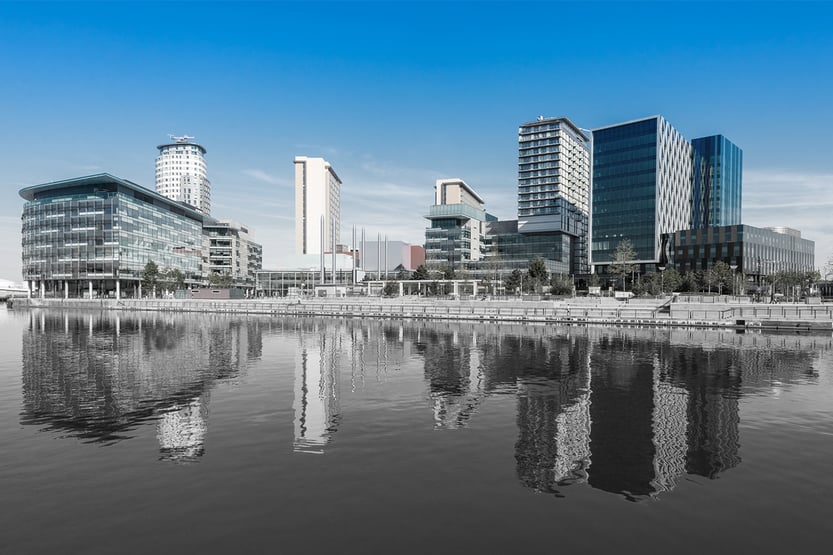 Manchester, through both times of political stability and uncertainty, has proven itself to be a property market capable of maintaining the interest of property investors globally.
With its impressive business credentials, booming young population, rich culture and sporting industries, as well as growing art and culinary scenes, the city is drawing in large numbers of residents. Property prices across the city region continue to rise and Manchester's economic growth is now on par with the top-performing European cities, making the city also a top contender for investment.
An attractive destination for well-educated residents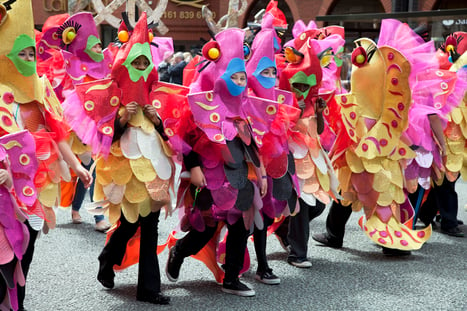 Outperforming London, Manchester has once again been named the most liveable city in the UK, an accolade the city has held every year since the Economist Intelligence Unit began its Liveability Survey in 2011. The report ranks 140 of the world's largest cities on numbers factors, including infrastructure, culture, environment and education.
The survey highlights Manchester's continued appeal as a place to live and work. The population continues to grow, especially among young professionals. Recent figures published by JLL revel that there was a 117% rise in people moving to Manchester's city centre in July of this year compared to July 2018.
Since 2015, Manchester's population has grown by almost 6% (from 539,600 to 572,000). The city has one of the UK's highest university retention rates, with 70% of graduates electing to remain in the city following the conclusion of their studies. Manchester's combination of a wide range of employment opportunities and an affordable cost of living, not to mention its enticing blend of urban amenities and great countryside break opportunities, attract a diverse mix of people. Highly educated and culturally varied, these new residents bring an exciting energy to the city and consistent housing demand.
An active and diversified economy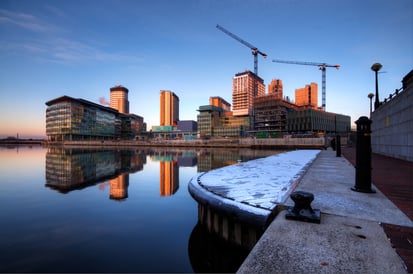 While manufacturing is still a prominent industry in Manchester, the city has been working hard to move into knowledge-intensive industries. It is now recognised as a major hub for the digital economy, with over a fifth of the population now employed in the financial, professional and scientific sector and an expected 10,000 new offices jobs are expected to be created by 2021.
Greater Manchester's regional economy is estimated to be around GBP 85.3 billion. This makes its economy larger than that of Slovakia, Slovenia, Croatia and Luxembourg among others when gross domestic product is measured. Further to this, the region's GDP per capita, that is its financial output per worker, is higher than that of Portugal, Poland and Hungary.
Manchester's attractiveness has remained unmatched for investment, keeping its title as the UK's number one destination for foreign direct investment (FDI) outside of London. The city had 37 FDI projects recorded across 2018, in comparison Birmingham had just 22.
Sustained housing demand and UNDER-SUPPLY
While a recent increase in development has gone a long way in helping to bridge the gap between demand and supply, the need for housing and new developments is likely to continue into the future, partly as a result of the city's sustained population growth, with the city's population set to reach 644,100 by 2025.
Hometrack reports that the average price of a property in Manchester has risen 1.83% between May 2018 – May 2019. Lets agreed rose by 103% over the same period, as the city's strong rental demand from the high number of young professionals living in the area and ensured Manchester remains a hotspot for property investors.
As more business move to the city, with major telecommunications brand TalkTalk the latest to relocate to Manchester, it is expected that more people will move to the city in pursuit of their careers and a strong work-life balance, which offers a great opportunity to savvy property investors looking for long term growth.