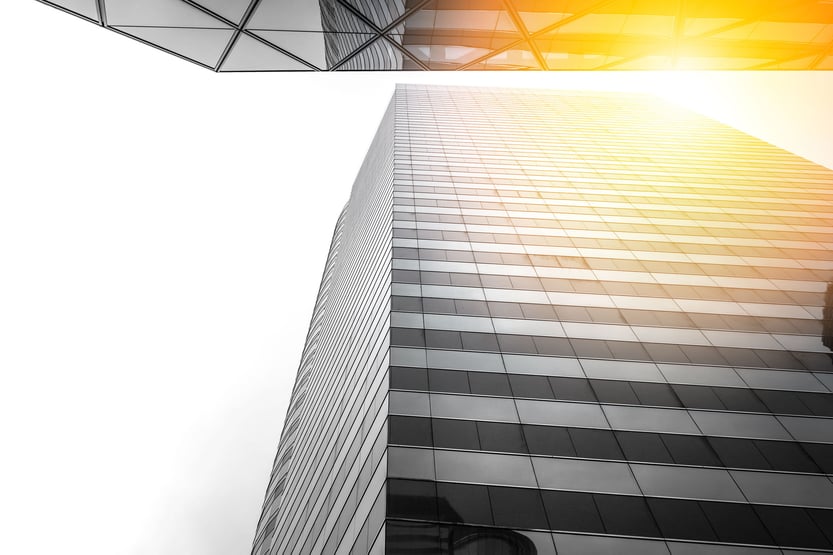 There is no single measure which indicates if a real estate market is worth investing in.
Rather, there are various criteria the IP Global Investment team considers when researching emerging markets. Today we review key signs of investment potential and three new European markets IP Global sees strong potential in.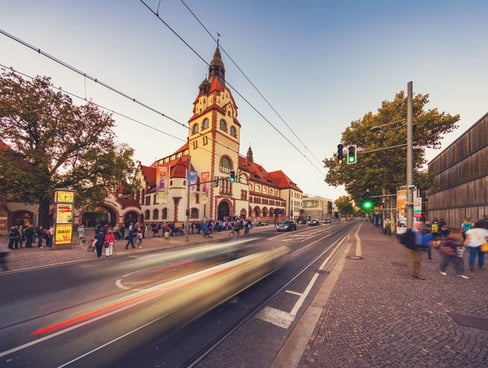 Population growth, which leads to increased demand for residential property, is a primary factor to consider. This is followed closely by economic growth; if consistent across a diverse range of industries, this demonstrates that the demand for property will likely increase further.
If a region also boasts a well-developed infrastructure network, this can also be an indicator of the area's strong and stable economy.
A city's public transportation network, for example, plays a vital role in connecting households across metropolitan areas and leads to higher quality opportunities for employment, healthcare and education.
Supply and demand
Increased transparency has led to more new markets being placed on our radar and when we identify an under-supplied housing market, it suggests that there will be upward pressure put upon both property prices and rents. As more investors move into under-supplied markets, a snowball effect often takes place across many industries and with it we see job growth, an increase in infrastructure developments as well as a rise in tech innovations across the region.
is now a good time to invest?
Established real estate markets such as London and New York have track records which demonstrate that through politically uncertain times the cities' property markets remain resilient and a good investment. This offers investors piece of mind, but also ensures that prices remain high.
Emerging markets can feel more uncertain. Without a lengthy history to review, investors need to look at indicators such as those above to know whether a new property venture is wise. Our investment experts rightfully point out that times of political uncertainty can mean great things for investors, as real estate will always be a relatively stable asset, providing consistent rental income along with capital appreciation of the property.
incentives for overseas buyers
It is worth closely examining the foreign investors laws and incentives that a given region has in place, along with the availability and affordability of buy-to-let financing. Savvy investors will recognise that particularly good incentives for overseas buyers boost a market's appeal and investment potential.

which new markets are on the rise?
Using the indicators discussed above, our most recent research has revealed three European cities with fantastic potential for investment: Lisbon, Porto and Leipzig.
Lisbon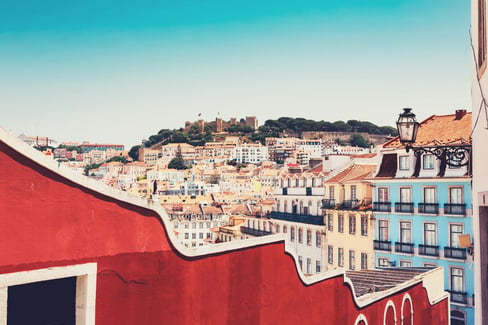 It's no secret that Lisbon has emerged as a leading destination for travellers. However, this coastal capital city, with its exciting start-up scene and forward-thinking culture, is now firmly on the radar of investors too.
Portugal's stable political and social environment makes it instantly appealing for low-risk investment. Despite a 2008 recession, the country has seen a remarkable recovery, with the Bank of Portugal reporting economic growth of 2.1% in 2018 and an anticipated 7% unemployment decline.
The soar in tourism numbers and rise of established companies, start-ups and freelancers operating in the city has only added to the city's investment case, leading to a substantial increase in housing and rental prices. The city is undergoing major infrastructure improvements which will only increase Lisbon's appeal. A EUR210 million Metro project and the opening of a new airport in the nearby municipality of Montijo, which is expected to service 50 million passengers each year, will allow far more people to travel to Lisbon.
With its dynamic business and booming tourism economy, PwC awarded the city of Lisbon first place in their 2019 Emerging Trends in European Real Estate report. Raising from eleventh place in 2018, Lisbon is now Europe's number one city for investment and development prospects in 2019 and ranked second for projected capital and rental price growth, outranking major capitals including Paris, London and Madrid.
See Bela Vista, IP Global's exciting development in Lisbon now
Porto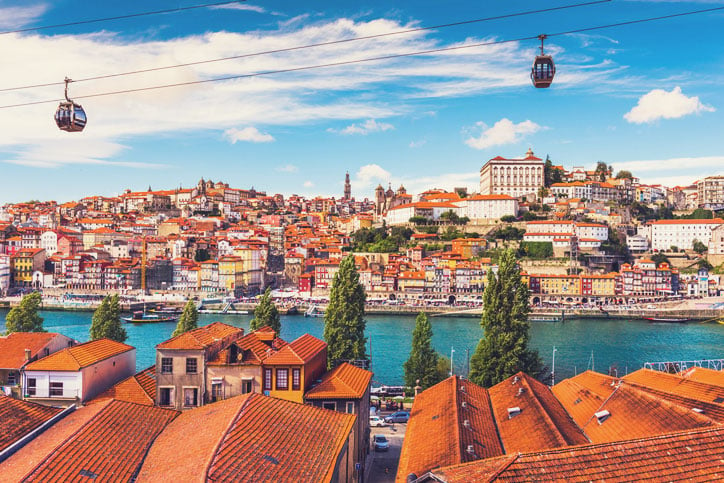 Portugal's second largest city, Porto, is fast becoming one to watch. Already home to approximately 1.3 million residents, Porto is set to welcome 65,000 new inhabitants in the next fifteen years.
Foreign investment across Porto and northern Portugal is booming, thanks to the area's growing population. Greenfield* foreign investment has been particularly strong, with the number of jobs created by overseas investors increasing by an impressive 300% between 2013-2016. Porto also received the highest amount of foreign direct investment (FDI) in the whole of the country between 2016-2017.
Porto's thriving start-up and freelance culture has played a huge part in its growing economic success. 2018 proved to be one of the city's key turning points when it was named the 'Best Startup Friendly City of Europe' in the World Excellence Awards. In that same year, Porto attracted thirteen foreign investment projects across sectors outside of tourism and real estate which were valued at EUR210 million – a fifteen-year high for the city. This was also the highest number of greenfield foreign investments Porto had ever acquired in one year, a further sign that Porto is a market investors should not overlook.
leipzig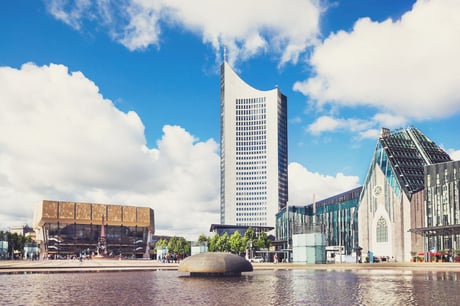 With an expected population growth of 22% by 2030, Leipzig is benefiting greatly from its close proximity to Germany's capital city. Often dubbed 'the little Berlin', Leipzig shows all the key signs of investment potential – the city's population growth for example, has led to a 100% increase in house prices since 2009 and, according to Deutsche Bank, housing is in short supply and vacancy rates have dropped from around 6% in 2011 to just 2% in 2018.
As a result of Leipzig's housing shortage, capital and rental growth rates have soared across the entire property market. In 2018 the price of new and existing apartments rose by an accumulated 80%, while the price of new homes almost doubled, leading Deutsche Bank to name Leipzig the 'most interesting property market' in the east of Germany.
Alongside its population growth, Leipzig's economy and labour market have undergone a transformation in recent years. Between 2005-2018, the unemployment rate fell from 22% to 6.1% and employment rates have increased 28.5% since 2009. The University of Leipzig is recognised as one of Germany's leading universities with regards to top-class research and medical expertise and the passing in 2009 of the 2020 Leipzig Integrated City Development Concept – a commitment to improving the city's housing, education, cultural and historical preservation and overall infrastructure - is a sure sign that Leipzig is becoming a strong market to invest in.

*Greenfield investment is where a company sets up a subsidiary property in a foreign country, by building its own brand new facilities from the ground up – as opposed to purchasing or leasing an existing facility.
Sources: JLL, Knight Frank, CBRE, PwC, Deutsche Bank, The University of Leipzig
All figures accurate at time of publication – August 2019