For UK developers, owner-occupiers and investors alike, there's a lot to be said for going with the flow. The Telegraph recently found that across Britain, properties with a riverside view carry a value uplift of 24% compared to their nearby counterparts. For London, the premium can be as high as 50%.
What's behind this phenomenon? Romance and a better quality of life undoubtedly plays a big part. As the organisation behind The Telegraph's study put it, "As an island, we are surrounded by water and our demand for living near it is insatiable". From London to Manchester and beyond, the pull of the water is strong in the UK's national psyche.
It's not just a British thing. The Financial Times found that what's true of the Thames tends to apply globally. From the Brisbane River to Hong Kong's Victoria Harbour, water represents the beating heart of the city – so to be as close as possible to it undoubtedly confers instant prestige and a price tag to match.
So for a project to be successful, is it enough for a developer to rely solely on proximity to the river to garner interest? As an investor, should that "riverside" tag be enough in itself to convince you to sign up?
There's a little more to it than that. As these five examples illustrate, the best results occur when developers take the undoubted benefits of a waterside location and build on them to create something truly special.
St Katharine Docks: using the space available to full effect
Looking across the likes of Wapping in 2016, it's hard to imagine that when the capital's first Docklands developments hit the drawing board in the early eighties, success was hardly a foregone conclusion. This was, after all, a depressed industrial wasteland; metaphorically at least, a million miles away from the beating heart of London.
But what it did offer developers was one of the biggest advantages of a riverside location: space. The greatest developments maximise this to full effect. With room to breathe and without having to compromise to take into account existing structures, there's greater scope for providing what occupiers actually want from gyms and underground parking through to bars, restaurants and other amenities.
The St Katharine Docks development represents the best of this approach. Drawing from and developing on the area's heritage, it combines a mixed residential and recreational development with a thriving marina. It's beautifully realised - and just a short paddle away from London Bridge.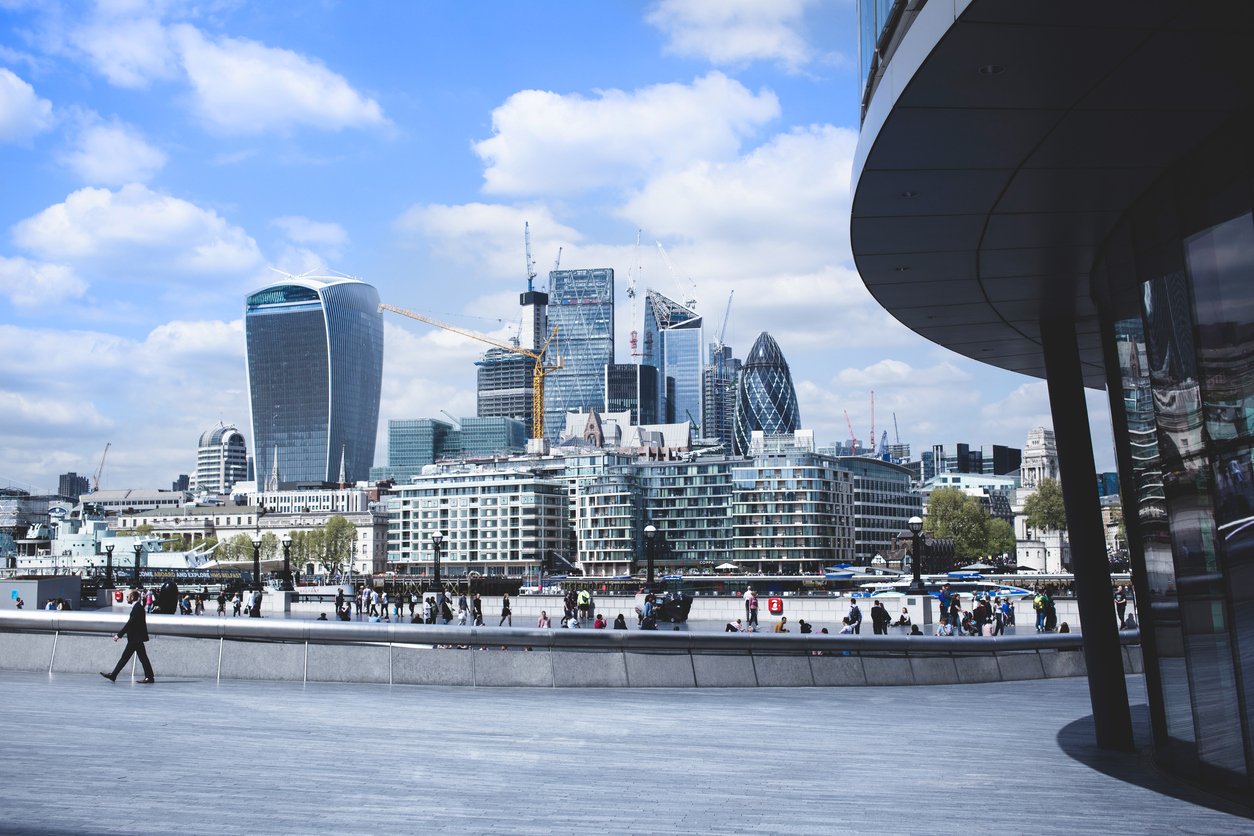 Battersea Power Station: building cultural cache
After the Southbank's power station closed in 1983, London was faced with a conundrum: how do you keep this iconic giant and its world-famous chimneys intact - and find a viable use for it?
Just over three decades later, and with the help of investment totalling a reported GBP9 billion, the results are finally here with the soon to be completed Battersea Power Station development, a mixed-use project with the preserved power station still very much at the heart of it.
Situated just across the river from Chelsea, this was always going to be a desirable development. What's especially interesting about it however, is something common to many successful riverside developments, as illustrated in the recent decision on the part of the planners to ban big shopping chains from the site. Far from building an anonymous complex, the creators are focusing on a 'village' feel; by building on what's there already in terms of superb location, and going on to foster a sense of unique identity.
A great riverside development will have its own 'pull' that goes beyond the riverside view; it will be a go-to destination in its own right.
Manchester: development aligned with city-wide regeneration
As we've seen, it's those properties that enjoy a riverside view that tend to attract the biggest price uplift. However, for signs of whether an individual development is going to work, it's worth looking beyond that development itself to see what's happening in the streets behind it. If the development is part of a wider regeneration effort, it's a good sign that the end results will form part of a vibrant and desirable destination.
Recent developments in Manchester are a prime example of this. For decades, the city's disused and forlorn River Irwell had been treated as a problem rather than an asset. Now, that problem is in the process of being overturned, thanks to an ambitious masterplan, focusing not just on building apartments, but on "enhancing and beautifying the public realm".
Highlights in the Cathedral Quarter include a new riverside recreation park, a resurrection of the Apple Market as a characterful shopping destination and a revamped visitor experienced for the museum. Over at nearby St. John's meanwhile, the plans for 2,500 apartments are accompanied by new green spaces and a GBP76m Factory Manchester theatre.
The River Gardens, Greenwich Peninsula: the importance of connectivity

Created around a public square, The River Gardens consists of architecturally stunning apartment space with the added benefits of integrated amenities such as private gym and swimming pool, an on-site business centre, underground parking, a crèche, restaurants and retail.
As in all good developments, connectivity is a stand-out point. A development can afford to be situated considerably down river from the centre of town - so long as occupiers can reach it with ease. What this development and others in the surrounding area are able to boast is a 'golden combination' of transport links courtesy of the DLR and Jubilee Line. You're in Canary Wharf within 10 minutes and in the city within 20.