Neukölln, the traditionally Turkish neighbourhood, has been going through a mass transformation over the last decade. While Kreuzberg further north was for the starving artists and students, Neukölln was home for generations of migrant families. During the gentrification of Kreuzberg the rising prices gave cause for residents of the district to look elsewhere for value and undeveloped Neukölln was their answer.
To explore and understand today's Neukölln, you shouldn't rely too heavily on Google Maps like you may for other locales, as even Google is having a hard time keeping up with the rapid pace of development in Neukölln.
To paint a picture of what Neukölln's neighbourhood is like now it's probably easier to abstract and say what it isn't because this one district is where all of Berlin's diversity comes together. With the influx of creatives who sought spaces in which they could express themselves, students who needed places to learn in, and other Berliners with more money to spend than before, Neukölln saw the birth of cafes, nightclubs and other institutions the new, young population craved.
Currently, Neukölln has several distinct areas. There's the north, where the Nowkölln Flowmarkt (flea market) takes place along the Landwehr Canal. It's also where lots of hip indie eateries are located.
There's also the massive Tempelhof Feld to the west which makes up a third of Neukölln and is the site of music festivals and other social events.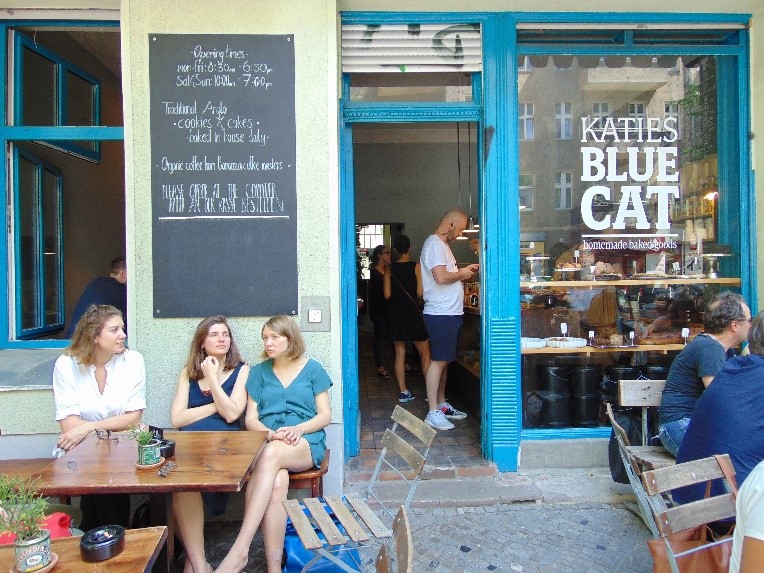 Photo: brunch is very popular in Berlin and lots of the best brunch-cafes are along the Landwehr Canal like Katie's Blue Cat


Local tip: Try the laidback rooftop bar Klunkerkranich – where you'll find all the cool Neuköllners sharing beers and dancing way past sunset.
Contrasts go together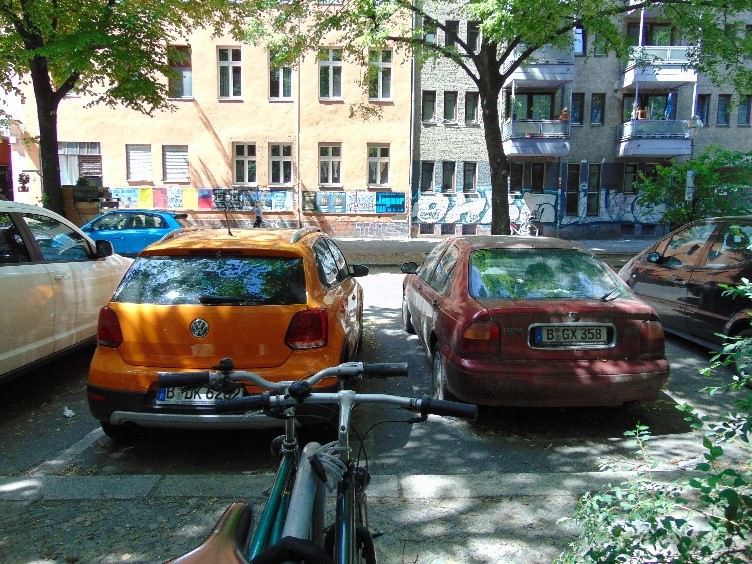 Photo: this photo of a new car parked next to an old car in Neukölln illustrates perfectly the mix of old and new found everywhere in the district.


Tempelhofer Feld is where Neukölln's past intersects with its present. Originally, before the airport was built in the 1920s, the field was a parade ground where families would flock to picnic on weekends. Now, almost a decade since the airport's closing, locals are flocking here once again to enjoy their leisure time.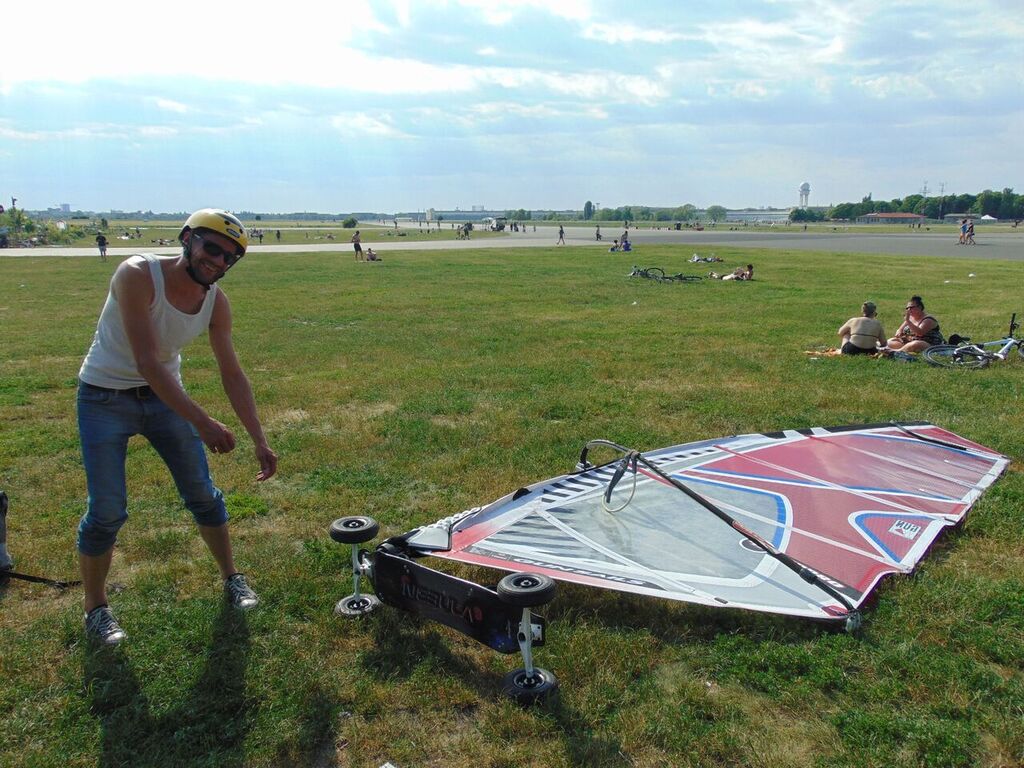 Photo: Terrasailing in Tempelhof Feld. The park's 6km trail is great for sailing!


The beautiful Stadtbad Neukölln, built in 1914, is another great instance of the coming together of new and old. Modelled after public Roman baths, the grandeur of the pillars, domed roof, and mosaics, sets this public pool apart from the rest. With up to 10,000 visitors to the facility daily, Neuköllners and tourists alike put the pool to good use.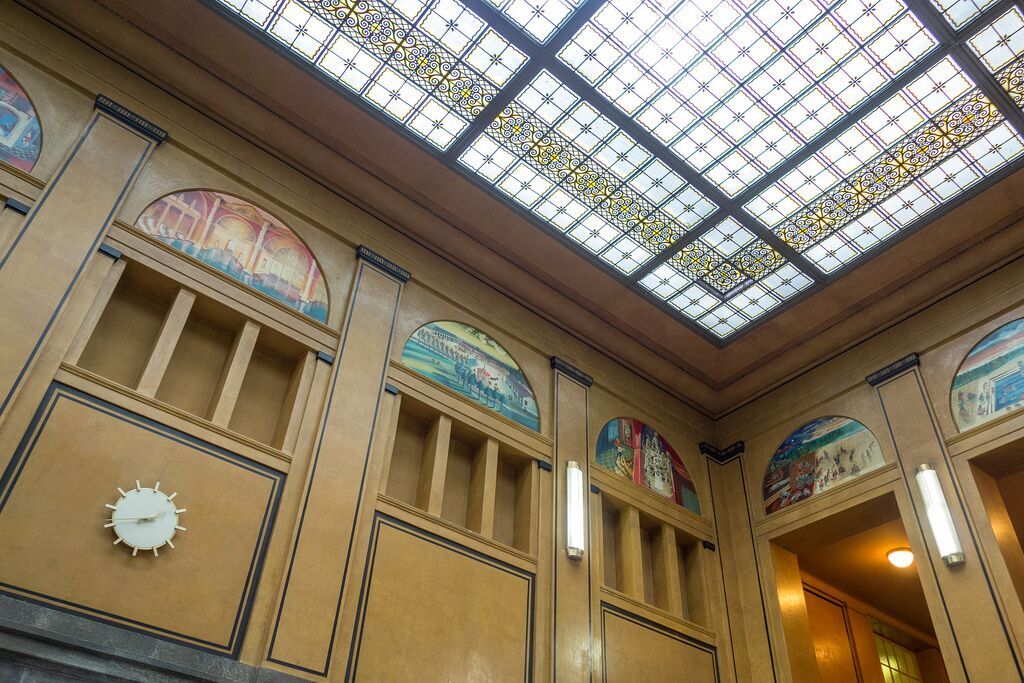 Berlin's new 'It' place
A previously ignored district, Neukölln has earned an edgy reputation, inched its way up on tourists' itineraries and has also evolved into a sought-after place to live in.
For more about Berlin, read our Market Update and blog.