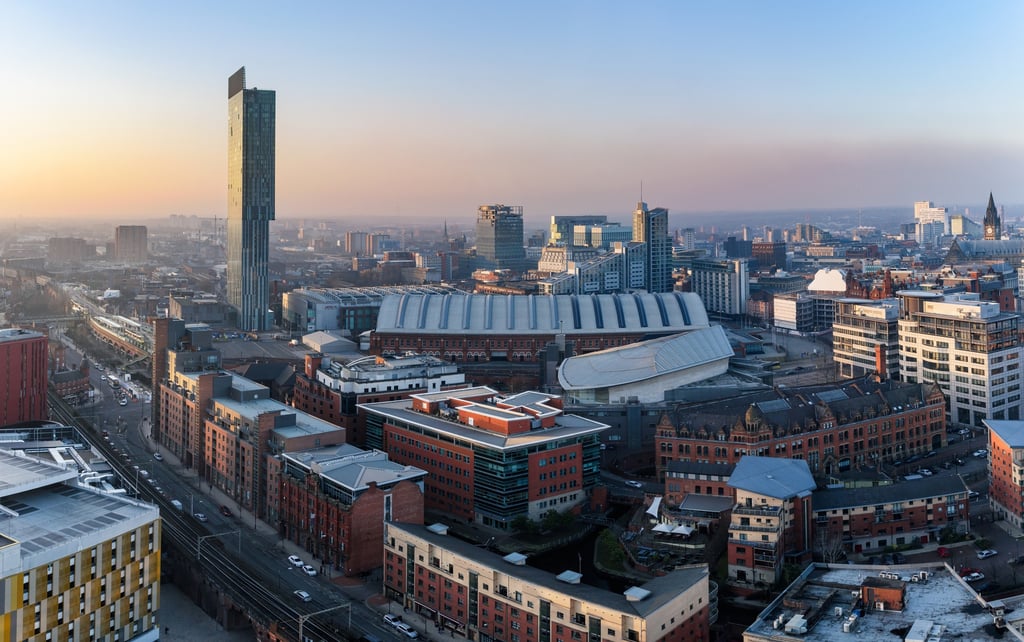 The shining light at the centre of the Northern Powerhouse, Manchester's star continues to rise ever higher.
For some time now the virtues of Manchester as a city with plenty of potential for property investors have been extolled, particularly since the British government's identification of the Northern Powerhouse and its commitment back in December 2014 to invest GBP7 million into business culture and infrastructure in the north of England. This promise would include GBP3 million funding for housing in Manchester and GBP78 million funding for cultural and leisure aspects in the city.
Manchester has the highest GVA and development of the Northern Powerhouse's six cities, and its core urban area is growing on average seven times faster than other central metropolitan areas of the UK's biggest cities. This is due to substantial increases in population and employment in the city, which now has an economy bigger than that of Wales or Northern Ireland. And the city's GVA is forecast to grow to GBP73 billion by 2024.
Economic and employment growth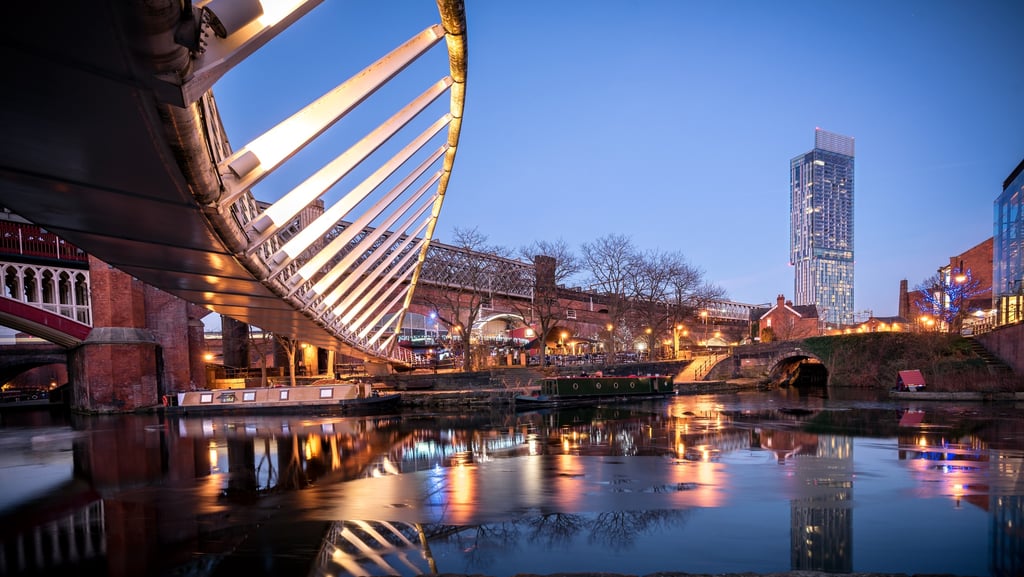 Manchester continues to benefit from England's 'Northshoring' activities, which is the growing trend of moving professional services and firms to the north of the country to save money. The BBC has developed a centre in Manchester, as has major multinational law firm Freshfields Bruckhaus Deringer who have moved some 300 business service roles north. These moves mark the growth of business, financial and professional services in the city.
Other sectors are growing in Manchester, too, particularly the cultural, creative and digital industries. Manchester has Europe's second-largest cluster of creative/media businesses. Manchester can also boast growth in the science, research and development sector. Manchester's GBP28.5 million Cancer Research Centre is one of the UK's most innovative medical research facilities.
Employment growth in Manchester is expected to exceed that of many international capitals, including Paris, Berlin and Tokyo, according to predictions by Oxford University economists. It is anticipated that 55,000 new jobs will be created before 2025, adding GBP19 billion to the Total Gross Value in the economy by 2030. Additionally, disposable income is expected to rise by 28%.
Connectivity and Infrastructure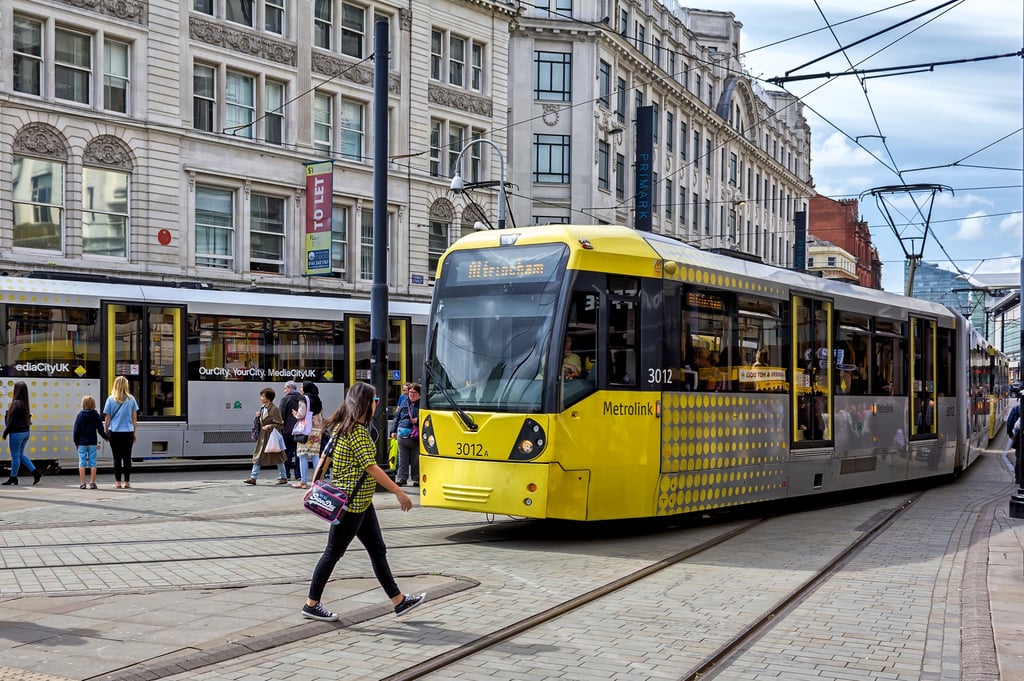 Investment in the Northern Powerhouse includes the development of the HS2 high-speed railway designed to link London, Birmingham, the East Midlands, Leeds and Manchester and to reduce travelling time from Manchester to London to just 1 hour 8 minutes (previously 2 hours 8 minutes).
Additionally, there will be improved connectivity within the city of Manchester. Work is underway on the new GBP350 million, six-stop Metrolink line that will boost public transport connections to over 1,300 businesses at Trafford Park and Intu Trafford Centre. The new Trafford Park tram line is predicted to be completed in 2019, supporting regeneration in the city and helping to boost economic growth.
Education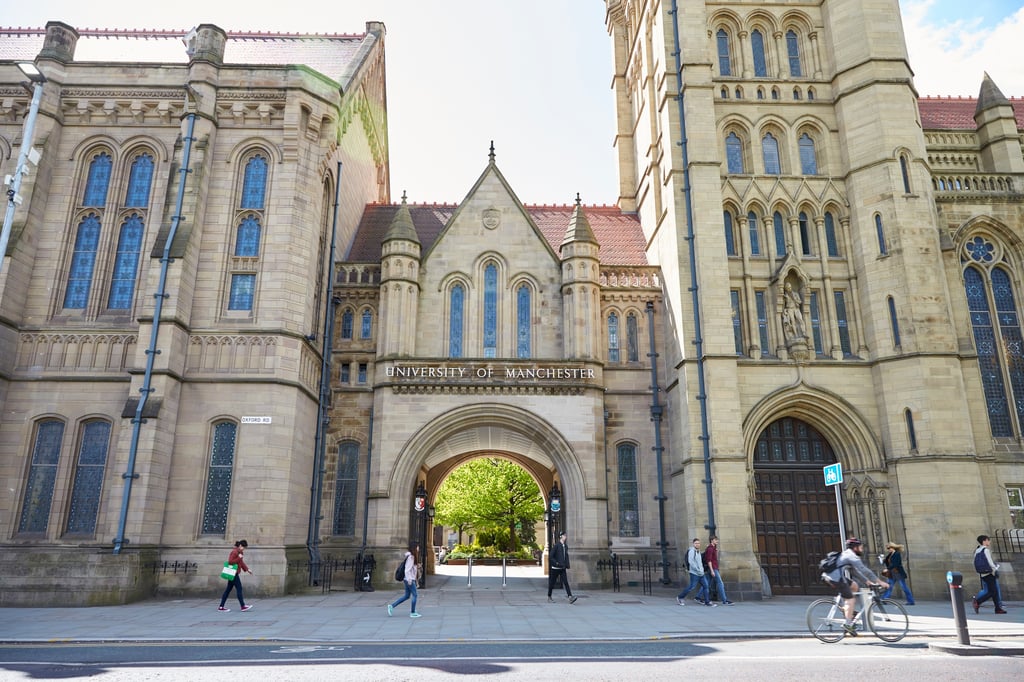 Home to a number of world-class education institutions, including University of Manchester, University of Salford and Manchester Metropolitan University, Manchester boasts a student population of more than 105,000 students. It also has a high student retention rate of 51%, which significantly contributes towards Manchester's highly skilled workforce who in turn help to boost economic growth.
Culture and lifestyle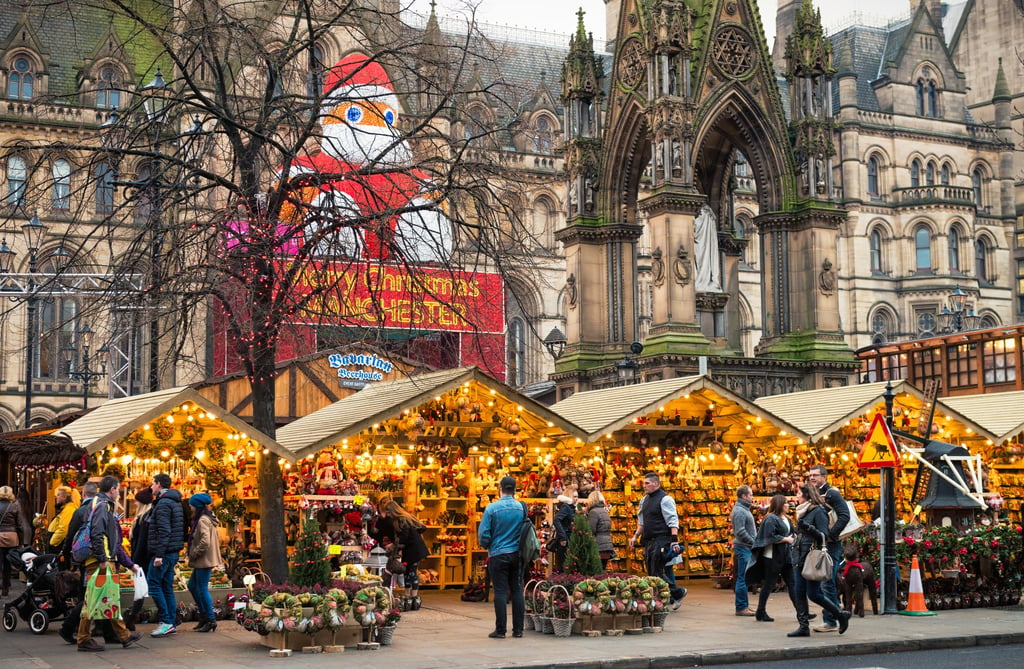 Manchester is well on its way to becoming a world-class city. It's well-connected within the UK as well as internationally and is also home to much of the country's culture, creativity and digital business. With a dynamic economy, it is a place where people want to live. The cost of living is relatively reasonable too, with the city boasting an affordability ratio of 4.6 compared to 8.6 in London.
There are plans afoot to make the city even more desirable, particularly in terms of livability. Crime and anti-social behaviour is being addressed with aims to reduce it and create safer, cleaner and more cohesive neighbourhoods. There are also plans underway for Manchester to become a zero-carbon city by 2050 with key actions focused on education, investment in the city's young people, innovation, institutional development and support of businesses. Improvement of air quality and aims to reduce waste are all in the pipeline, too, contributing to making Manchester a better city for its people.
Supply and demand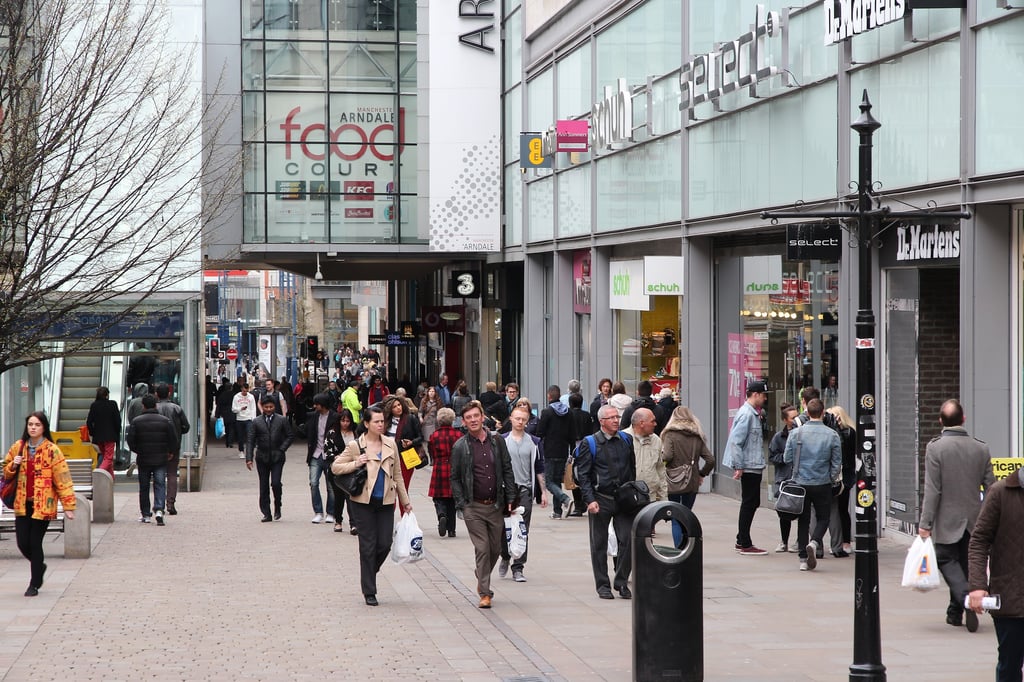 Housing delivery and development have been lacking significantly post-2008 in Manchester. It is only in the last few years that residential construction has shown growth. There is more supply on the market but still a huge shortfall of more than 1,000 homes a year in the city centre. New housing delivery in Manchester was 1,784 homes in 2017, a shortfall of more than 716 homes. Manchester City Council aims to build 2,500 units per annum over the next decade, enhanced and supported by GBP300 million from the Northern Powerhouse housing fund.
Demand for housing, however, is also on the rise. The population in Manchester has grown 20% in the last ten years, reaching 2.69 million in 2017. New predictions suggest that the population could reach 2.87 million by 2025, a predicted increase of 6.52% that will likely further increase demand for housing in Manchester.
Sales and rental markets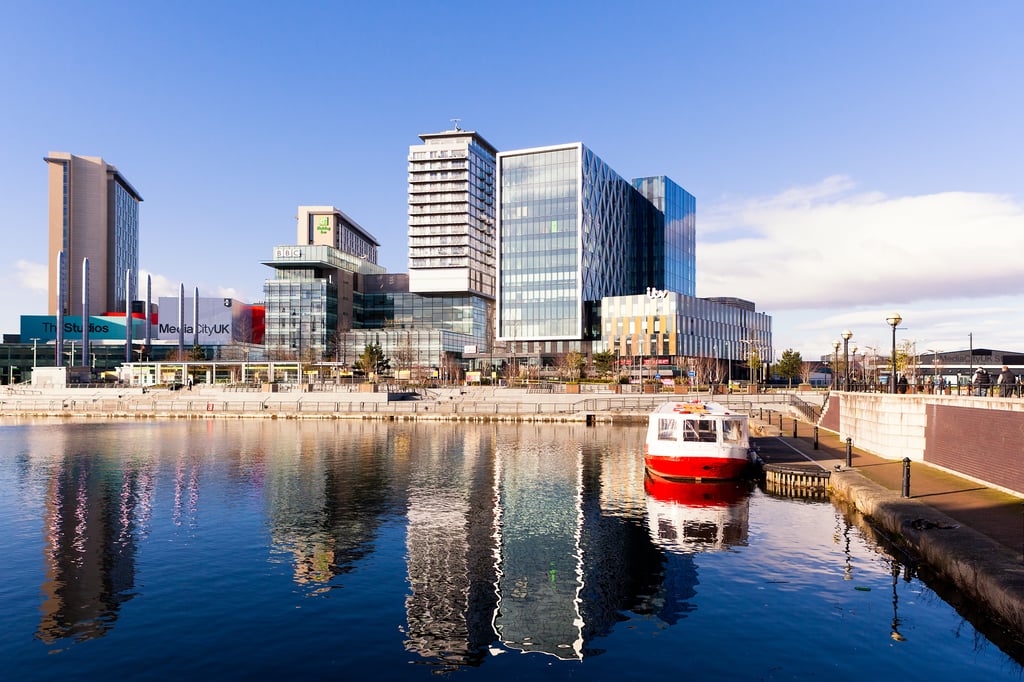 Property in Manchester is selling fast, at a rate three times faster than London's. Its prices are rising rapidly too. Average house prices in Manchester grew by 6.6% from November 2016 to November 2017, outperforming the UK average, which saw house prices grow by 4.7% on average. Manchester's rapid price growth is expected to continue, with a growth forecast of 18.5% from 2018 to 2021.
Rental rates are also on the rise, with 17% rental growth forecast over the same period. This is partly due to the many young professionals, new graduates and students in the city whose demand for housing, particularly new-build housing and city-centre dwelling, is putting upward pressure on rents. The stock of rental properties has already increased in an attempt to meet this demand, with the ratio of rental and sale properties on offer now equal after the rental market share grew by 10% in 2017 compared to the previous year.
A booming economy and a growing population, combined with investment in the city's people and its infrastructure, mean that Manchester is expected to continue to offer promise to property investors for some time to come.
---