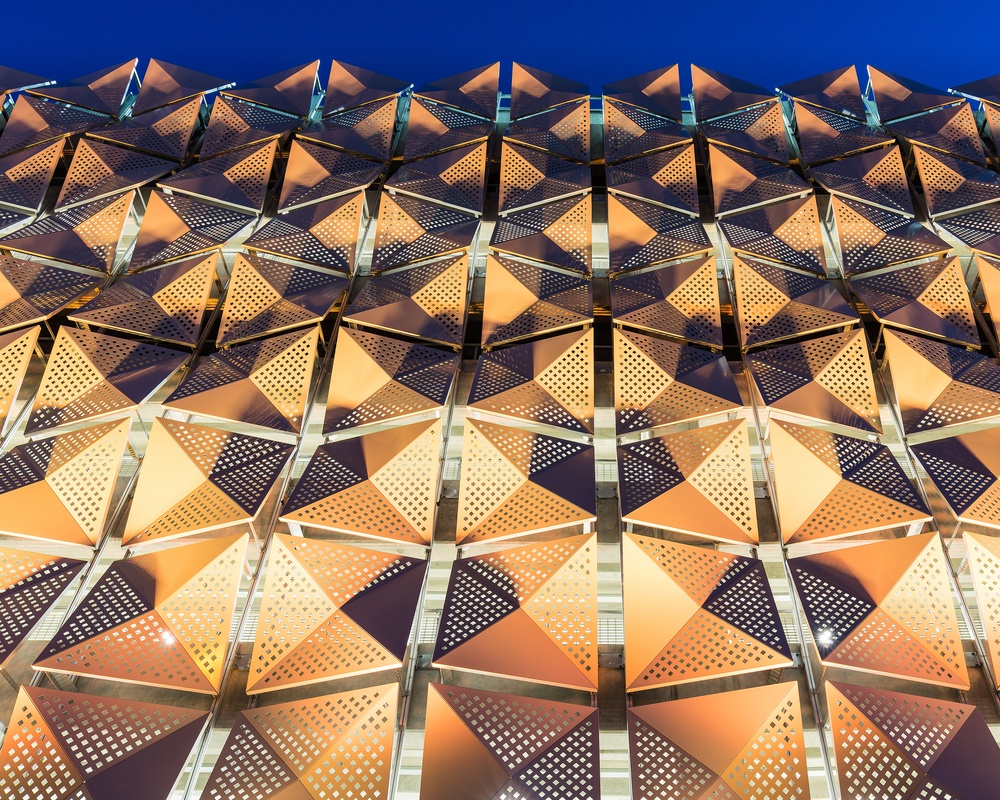 Leeds shows northern promise thanks to a diverse and thriving economy, extensive regeneration and its reputation for education.

Once a major market town, the northeastern city of Leeds has been a prosperous urban centre for centuries. Today it is the UK's fastest growing city due to its strong levels of economic prosperity, dynamism and opportunity of all the prime employment hubs in the UK. It is also a centre for sport, shopping and tourism and boasts a range of educational institutions of excellence and expertise. Appealing to a wide demographic keen to make the most of this vibrant and booming playground of the north, Leeds only looks set to grow.
Economic and employment growth
The Leeds economy is worth GBP21.3 billion per annum and has grown 34% over the last decade. It is forecast to grow 21% in the next ten years, with financial and business services set to generate over half of GVA growth in that period. It is currently the largest hub outside London for financial and business services, digital, creative publishing and broadcasting, with offices of over 30 national and international banks within its city borders.
A diverse economy, it is home to the second highest concentration of knowledge-intensive jobs and the third largest manufacturing centre by local authority area. The city has seen the highest rate of private sector jobs growth at 6.1%, ahead of London (4.4%) and well above the national average (2.5%) according to the latest Cities Outlook 2017. Leeds's tech sector is also developing and is predicted to grow 5.6% over the next five years.
Currently the second largest employment hub outside London, Leeds's employment is set to increase by 25,000 over the next ten years. Companies with more than 1,000 employees based in Leeds include Asda Group, First Direct, Centrica, Ventura, BT, Direct Line Group and Yorkshire Bank.
Regeneration and investment
Leeds' buoyant economy has encouraged investment in the city and regeneration projects worth GBP7.3 billion are currently underway or in the pipeline, adding to the more than GBP3.9 billion of major development schemes that have been completed in the last decade.
Major projects include the City One Regeneration with GDV of GBP600 million. This is predicted to provide 1,500 new apartments, 250,000 square feet of office space and 250,000 square feet of hotel and leisure space. There is also the highly anticipated South Bank project, which is expected to double the size of Leeds's city centre and will mark the biggest change the city has seen in more than 100 years. This project is set to create 35,000 new jobs and more than 4,000 new homes with emphasis on creating an area for investment, innovation, leisure and living. It is also the proposed location for a new HS2 station, the high speed train line connecting the North to Birmingham and London, which will significantly reduce travel times, cutting the journey from Leeds to London to just 1 hour and 21 minutes and taking passengers to Birmingham in just 57 minutes.
Education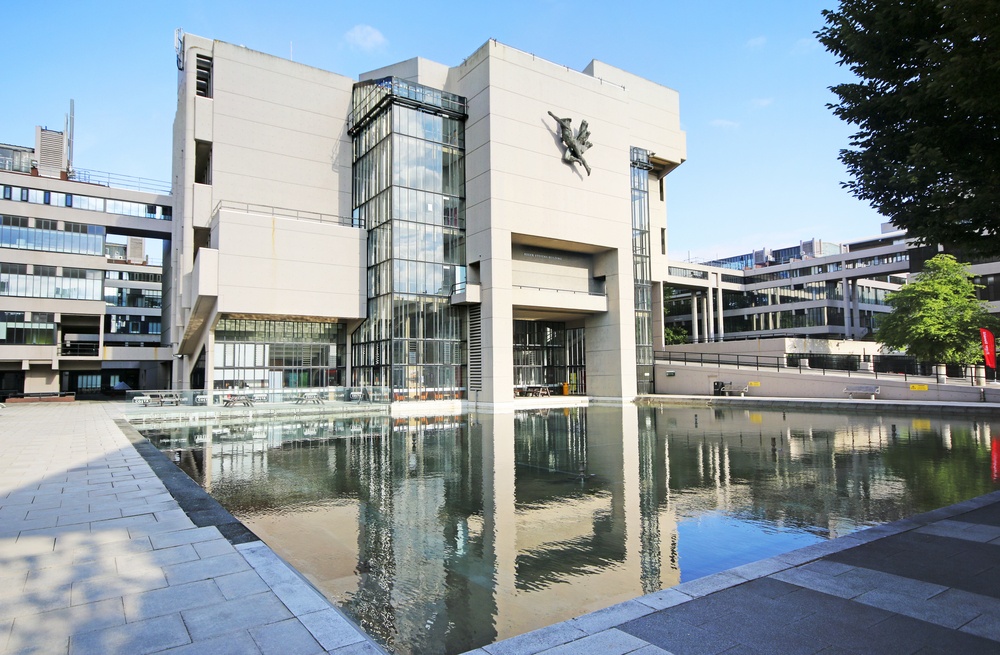 Leeds is globally renowned for its education institutions, which include four universities (University of Leeds, Leeds Beckett University, Leeds Trinity University and Leeds Arts University) attended by more than 65,000 students. Named the UK's best student city in 2016 by The Independent, many of the universities are well established in their various fields with Leeds Beckett University, a technical university, ranked 1st in the world for technology, 2nd in the world for virtual learning and 3rd in the world for laboratories (i-graduate student barometer 2016), while Leeds Arts University can boast Henry Moore, Barbara Hepworth and Damien Hirst amongst its notable alumni. An additional higher education institute, Leeds City College, also adds to the city's exceptional educational offering.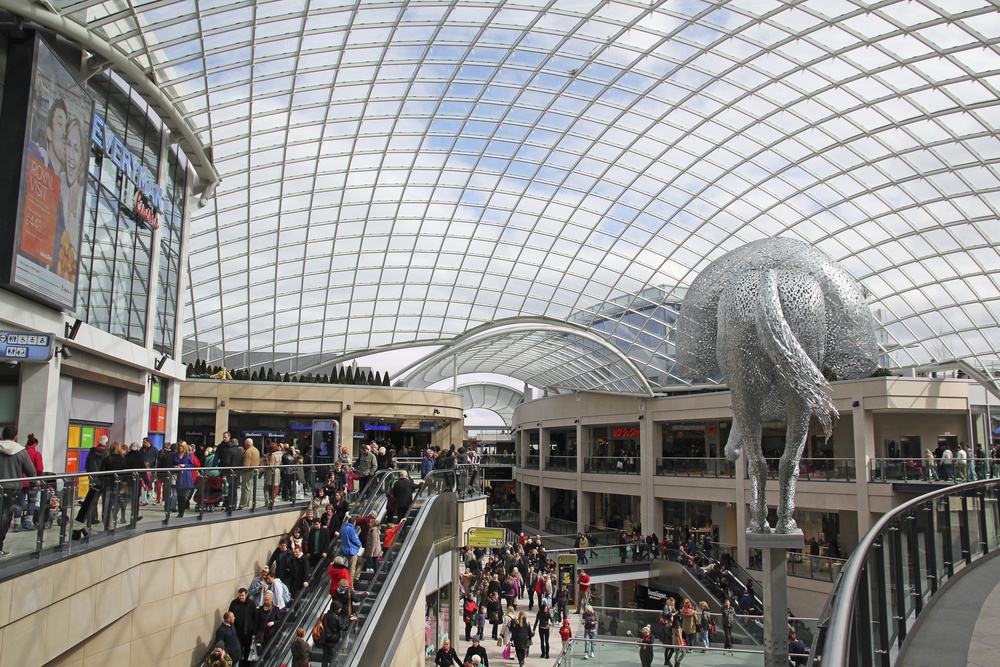 A shopper's paradise, Leeds has been named the 3rd best shopping destination in the UK and boasts 3.5 million square feet of retail space, five miles of shopping streets and one of the country's largest pedestrianised shopping areas. This helps to attract visitors, along with how connected the city is. Leeds Bradford international airport is located just eight miles from Leeds City Centre and national rail connects the city to Manchester (49 minutes), York (22 minutes), Liverpool (1 hour 24 minutes) and London King's Cross (2 hours 11 minutes). As a result Leeds draws more annual visitors than more traditional holiday destinations in the UK including Brighton and Torquay. Lonely Planet also picked Leeds as the top UK city in its list of "Top European Destinations" in 2017.
From shops to sport, Leeds is also a major sporting hub and is one of few places that can claim a championship football team, a Super League rugby team, a Premiership rugby team and a county cricket team.
Supply and Demand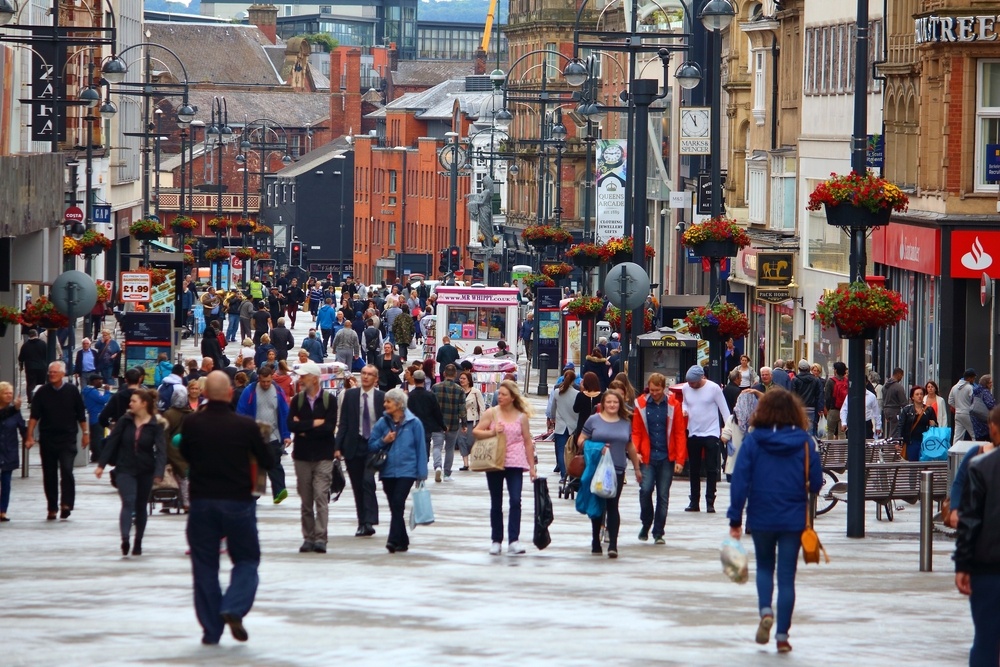 Leeds is home to the UK's 7th fastest growing resident population. According to ONS, the population in Leeds is expected to increase by 9.6% by 2033.
Population growth is adding to the increased demand for housing. The City Region needs 14,900 new homes per annum to meet this demand but in 2014-2015 only 7,310 new homes were delivered, resulting in an annual shortfall of 7,500. A shortage of high quality apartments to meet sophisticated demand is also an issue, particularly in the city centre where more than 80% of the population is aged between 15 and 34 with this proportion dominated by young professionals.
Sales and Rental Markets
A rapidly growing population and a buoyant economy is putting pressure on house prices. Of six core cities in Northern England, Leeds came in second after Manchester for five-year capital growth, which was 26.4% from August 2012 to July 2017. Capital growth of 21.6% is predicted from 2017 to 2021.
With so many students in the city, many of whom stay on after graduation, as well as young professionals making the most of the city's diverse economy, Leeds has a healthy rental market. The vacancy rate has nearly halved in the past decade, reaching a historical low level of 2.5% in 2016. Forecasts look promising with JLL predicting that Leeds will have the largest increase in rents compared to Manchester and Liverpool, at 22.2% between 2017 and 2021.
While many are betting on the potential of Manchester and Liverpool, investors should also consider the northeast too, where a diverse economy is drawing demand and promising strong future rental and capital growth.