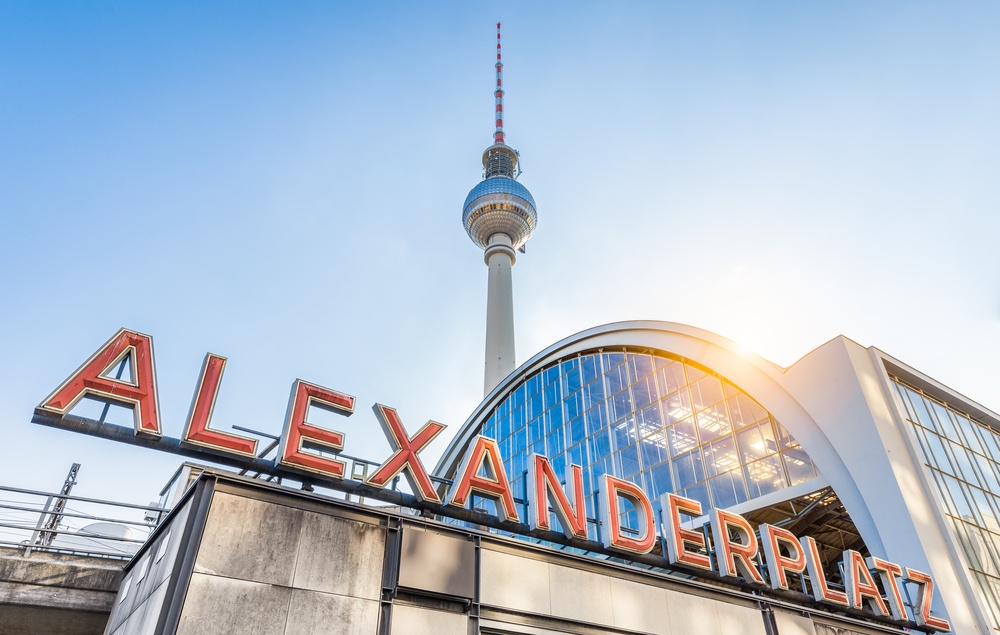 We answer common queries and concerns about investing in Germany's capital city
IP Global recently hosted a webinar for investors interested in Berlin's exciting property investment prospects.
To address our viewers' most-asked queries and concerns about investing in Berlin, we've pulled together some of the most frequently asked questions:


What is the average rental yield for Berlin property?
Rental yields in Berlin are relatively low when compared to those of other cities at a similar price level. Generally, if you are looking in the city centre around Schöneberg or Kreuzberg, yields are between 3 and 3.5% gross, but new builds and high end refurbishments are not subject to rent control so these yields, with today's rental growth figures of up to 11% per annum, are expected to rise significantly as projects complete.


What is the level of income like in Berlin?
Berlin is still a relatively new market and the levels of income are not as high as other capital cities, which is part of the reason why rental yields are so compressed. Not many large businesses have moved into Berlin as yet, but we expect that to change in the coming years, particularly with the new airport and with start-ups such as Zalando coming to fruition. We expect levels of income to be driven higher in the medium to long term.


When will the new airport open?
There have been a number of delays with the construction of Berlin Brandenburg Airport but the current plan is for it to open in 2019.


What data is there to support price growth over the next five years?
There is little data available on Berlin property, particularly when compared to more traditional real estate markets such as London. CBRE produce a very useful Berlin Housing Market Report which tracks annual price increases over the past year. There is no specific data predicting future growth, but over the past three years we have seen on average 10% growth per year and we expect that to continue because of a sustained supply deficit and low prices relative to other tier one cities in Germany such as Frankfurt, Munich and Hamburg.(see Top Market For Real Estate Investment: Berlin calling )

What is the potential of Lichtenberg?
This is a very interesting district. It is in the east of Berlin so somewhere that has traditionally had more of a stigma attached to it. However, it has become very popular with the under 35 demographic, which makes up over 40% of the population in Berlin. It's a very hip, trendy place to live and we expect there to be a lot of gentrification. We would predict some significant growth in Lichtenberg over the next ten years.


Are apartments in Berlin freehold or leasehold?
All apartments in Germany are freehold. There are no leasehold apartments.


Are there restrictions for foreigners looking to buy property in Berlin?
There are no restrictions in Germany for anyone looking to buy property.(What else need to be aware? See Buyers Beware)


Does buying property qualify for a resident's visa?
No. There are no golden visa programmes in Germany.


Do you need a bank account in Berlin to buy a property there?
It is highly recommended that you have one. If you are using one of the banks that IP Global cooperate with they will set up a bank account as part of the service offered with your mortgage.


What is the buying process like in terms of paper work?
It's a little more daunting than buying in more traditional markets. If you are a foreign buyer you will generally need to go to your local German Consulate to get a Power of Attorney certified and then send that on to the lawyer representing you in Berlin. If you are purchasing property in Berlin you must have your contract notarized at the notary's office there, so unless you want to go to Berlin in person to sign for the unit you will need a Power of Attorney.


What are the fees like when purchasing property in Berlin?
Acquisition costs are fairly high, generally 9-10% on top of the property sale price, which covers the transfer tax of 6%, a land registry fee of 0.5%, notary fees from 1.5% which are statutory, and legal fees of approximately 1%. When you compare that to somewhere like the UK, those are high numbers, but you can offset the majority of your mortgage with your rental income. Additionally, if you hold a property in Germany for ten years, capital gains tax does not apply so there are minimal costs on exit.(More on the Fees, see Buyers Beware)


Do you offer Berlin mortgage financing for foreigners?
Our partner Liquid Expat do offer mortgage financing for foreigners. The European Central Bank recently raised rates, which start from 2.3% for a ten year fixed mortgage, up to 3.25%.Find out how to get a German mortgage in our recent blog.


How much can I borrow?
Liquid Expat generally offers around 50% loan to value (LTV) mortgages for Berlin properties, although they have been able to secure up to 60% LTV. Prospective buyers should generally aim for around 50% LTV.


How much down payment is required?
If you are working with a 50% LTV, generally we will have about 15% initial deposit down payment and the other payments follow the construction milestone schedule, which is generally a 30% payment for the completion of the first milestone which is the shell of the property, followed by 28% six to nine months after that with the remaining payments in line with completion of construction milestones.


How can I find tenants and manage my Berlin property?
We have a dedicated lettings and management service, Complete, who will be able to manage all properties in Berlin. This includes a snagging and handover service, furniture packages, lettings, property management and resales. They are also able to assist with contents insurance and referrals to tax advisors.


What are the management fees like for property management companies?
This varies quite dramatically. There are generally two models in Berlin. The first is the furnished short-term lettings model, where tenants are found for any period of time from around three months up to one year and there is plenty of flexibility as the landlord. For this sort of model the fees vary but are around 10% of the gross rental income, plus a finders fee. For the more inflexible, long-term model the German market is about EUR30 per month but the level of service offered is much lower.


Is there a management fee every time a unit is rented out?
This depends on which management company you go with. Our sister company Complete charges a one-month fee for every new tenant coming in. As such we would generally advise that when clients do let their property out, they do so for at least six months to one year.


How long on average are rental properties vacant?
Berlin has a vacancy rate of just 1.2% so apartments generally aren't empty for very long. In terms of owner-occupier versus renters in Berlin, there is an 85% renter rate, with only 15% of people in Berlin currently owner-occupiers. This is increasing dramatically – five years ago this was 10%. Many of the tenants who rent through Complete are international and have recently moved to Berlin and as such there is a high demand.


Are most apartments rented furnished?
A few years ago it was very uncommon for new-build properties to even include kitchens. However, on the short-term lettings model it is recommended to furnish apartments, particularly smaller abodes. IP Global recently had a project in Neukölln of studio apartments and it recorded yields of 6%, which was very high for Berlin, and this was on a furnished model.


Are units in Berlin subject to rent control for every development?
As of the end of 2014 Germany introduced rent control for a number of cities. At IP Global we focus on units that are not subject to rent control, so that would be new-builds and high-end refurbishments. For these you can add in a rent increase of, for example, 5% per annum when you negotiate with a tenant and that will be fixed in the rental agreement.


What is the future of the Berlin property market and is there a bubble?
This is a common question because of the fact that over the past three years we have seen growth of 30% in Berlin property prices. Yet the price per square metre in Berlin is about EUR3,300 which is still extremely low, particularly when compared to Frankfurt, Hamburg and Munich. Measures such as the ten-year hold no capital gains tax also encourage a more stable market. In the medium to long term, we do not see a bubble.
---
Find more information on Complete and Liquid Expat's services in Berlin.

Read our blog to find out the steps involved in getting a German mortgage.

For any further questions about investing in Berlin, email us: info@ipglobal-ltd.com.
---