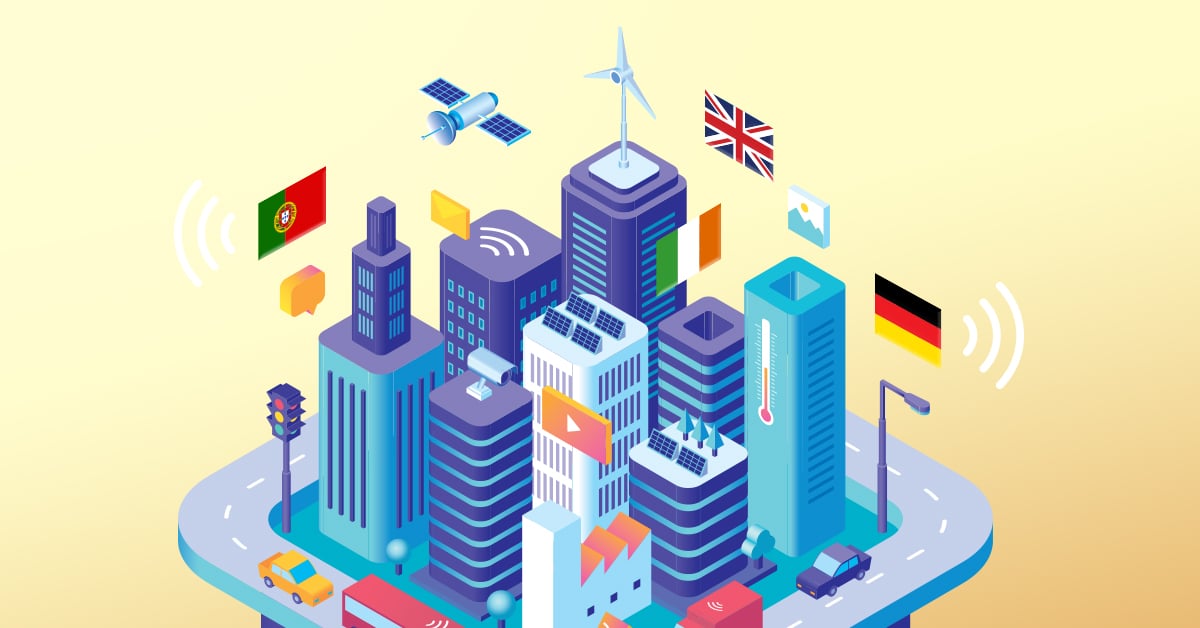 Europe's tech scene is thriving.
Once thought to be under the dominion of a small portion of California, USA, the tech industry's globalisation has helped bolster economies and encourage invention around the world. Europe has been at the forefront of tech innovation in recent years, bringing us everything from Spotify to Deliveroo.
We increasingly see that in order for cities to thrive in this day and age, they need to invest in tech and offer an attractive climate for tech start-ups and entrepreneurs. Bringing in lucrative companies and workforces, the technology sector is encouraging significant growth in the cities that house important hubs.
Wider spread than it once was, the European start-up ecosystem is varied, with impressive new companies developing ideas in unexpected places and bringing investor attention with them. From Europe's original tech capital to the continent's most promising younger city, read on to learn which cities' investment cases are benefiting most from their economy's growing technology focus.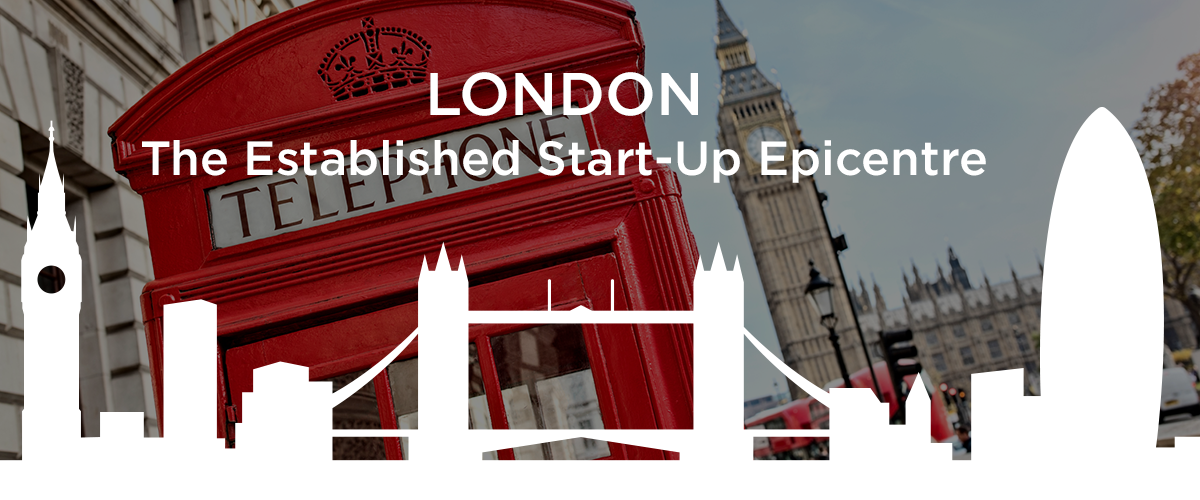 London – The Established Start-Up Epicentre
London remains the unquestioned epicentre of start-up activity in Europe. With three times more venture capital investment recorded in 2018 than any other European city, we've seen London become a global start-up powerhouse which to date has produced 36 unicorns (tech start-up companies that have reached a USD1 billion market evaluation) and one in five of the fastest-growing companies in Europe.
"Entrepreneurs, business leaders and investors cite London's talent, creativity, innovation and dynamism as key to its long-term success,' stated Sadiq Khan, the Mayor of London, as part of his LondonIsOpen campaign. With the introduction of an assortment of investment incentives such as the Seed Enterprise Investment Scheme - delivering initial income tax relief of 50% on start-up investments of up to USD128,000 - we see the city taking steps to ensure its standing, regardless of governmental changes.
The Savills Tech Cities 2019 report claims that the city has over 2.7 million people employed in Finance and Business services, more than 50% above the report's average. Home to excellent universities and acting as a global financial services capital, London looks set to remain a leading start-up hub. Fintech disruptors TransferWise and Funding Circle began their journeys here, and many more are expected to follow from, for example, East London's Silicon Roundabout.
[Invest in London from GBP 392,000]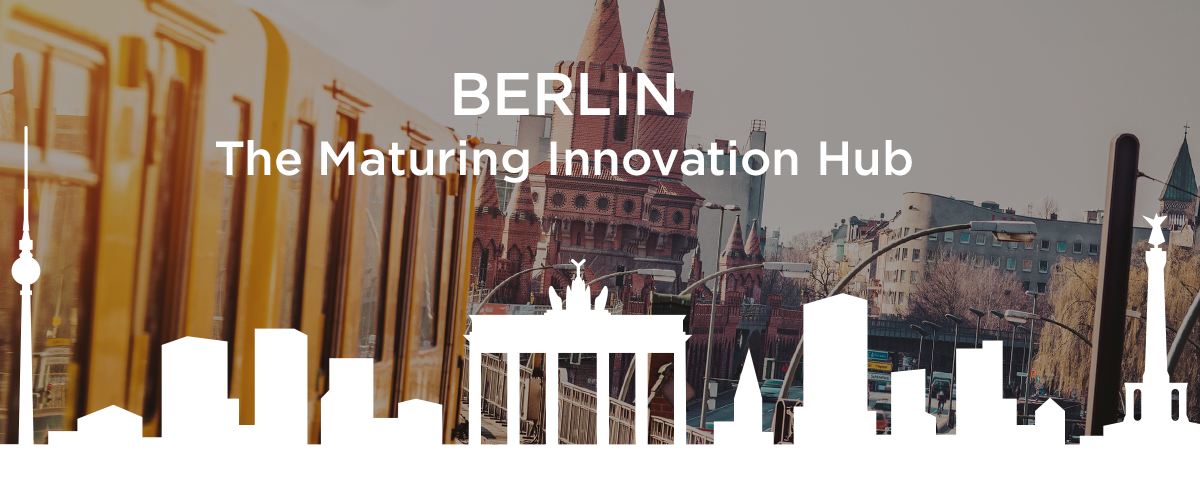 Berlin – The Maturing Innovation Hub
Berlin has long enjoyed the status as a European centre for art and nightlife, and in recent years the city's relatively low real estate prices, reasonable cost of living and wealth of local talent have helped position it as a centre for technology start-ups and entrepreneurs on the continent.
In the first quarter of 2017, the city saw USD140 million invested in its fintech industry, the second largest amount in Europe. Companies, such as Penta, Swiss Bank and Samsung NEXT have realised the great potential of the German capital and are relocating to Berlin in preparation for the upcoming changes to the EU. This healthy growing ecosystem is pulling an excitingly diverse pool of talent and expertise, with roughly one-fifth of local start-ups having relocated from out of town.
Already home to success stories such as SoundCloud and offering attractive funding programmes, McKinsey estimates Berlin start-ups will generate 100,000 jobs by 2020, demonstrating that the city's standing as one of Europe's leading start-up capitals does not appear to be going anywhere.
[Invest in Berlin's Lichtenberg tech hub from EUR149,000]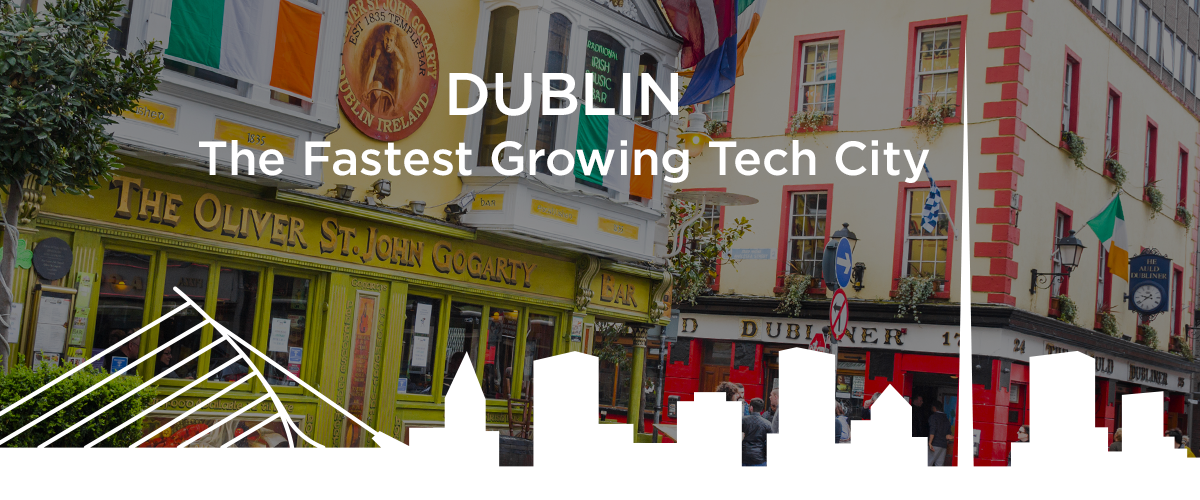 Dublin – The Fastest Growing Tech City
'Ireland is one of the best places in the world to be a technology company,' Head of Facebook Ireland, Garteh Lambe, said in November 2018 when the company announced its acquisition of a new long-term lease of fourteen acres in Dublin - the city's largest ever office letting.
Hosting Europe's fastest-growing tech worker population in both 2016 and 2017, Dublin has firmly established itself in recent years as an attractive innovation hub. According to recent TechIreland data, the city houses more than 1,000 start-ups, with one in five securing over EUR1 million in funding. 2018 saw nearly 200 venture capital deals completed in Ireland worth approximately EUR553 million, a leap up from the previous year by EUR100 million.
The city's business-friendly, low tax environment has drawn other big players to Dublin, with Airbnb, Google and Apple also moving in. The mix of young start-up incubators and global tech powerhouses have helped propel Dublin and its tech industry forward, cementing its position as a major global tech player.
[Learn More About Dublin's Investment Potential Here]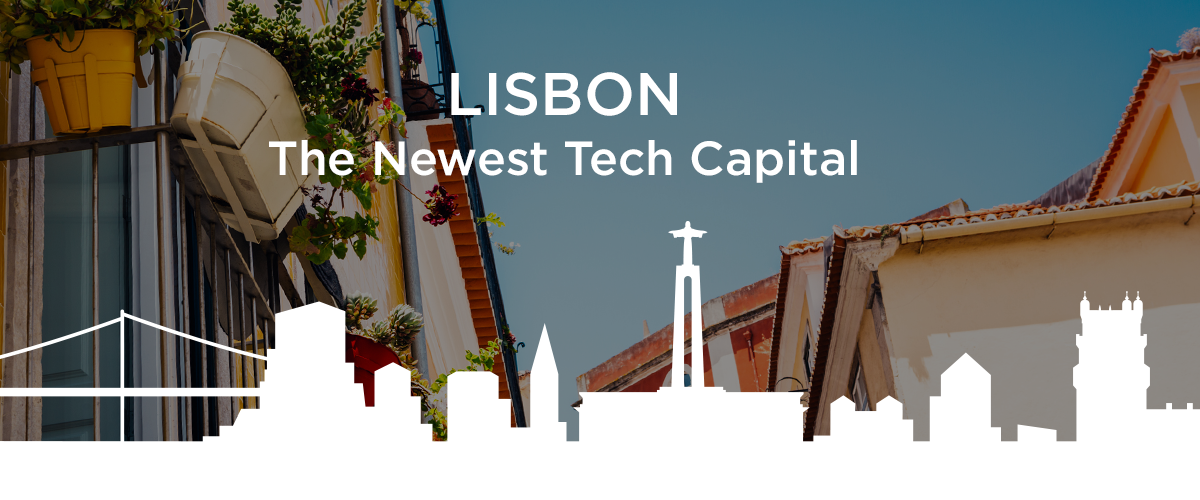 Lisbon – The Newest Tech Capital
When asked to think of Lisbon, images of beautiful beaches and picturesque streets probably come to mind – not revolutionary tech. Yet, the Mediterranean metropolis is gaining an increasing amount of interest from inventors and investors alike.
In 2014, Lisbon became the first city in Europe to set aside EUR1 million for the development of start-up incubator networks in historic centres. The city is also home to the highest number of female start-up founders in Europe and the smallest gender pay-gap across the entire tech sector within the EU, demonstrating that it is possible for world-changing companies to exist away from established hubs and that previous models don't need to be followed. Farfetch, the global online fashion retailer, was founded in the city and with over 150 incubators and accelerators established in Portugal, the country is heavily supporting the development of further talent.
The StartUP Visa progamme and Horizonte 2020, the EU's largest investigation and innovation programme with EUR80 billion in funding, demonstrate the government's focus on attracting investment, innovation and talented international entrepreneurs to its shores. 'The idea that we want to promote is that we also have an economy based on knowledge and an entrepreneurial community that is growing. We're attracting them [tech start-ups] for a lot of reasons: because we have a financing system, a very competitive fiscal setting for start-ups; but also because of the lifestyle and quality of life that entrepreneurs find here', Portuguese Minister of the Economy, Manuel Caldeira Cabral has said.
Lisbon's mix of old traditions and new innovation, together with a feeling that the future lies in this city, make it the most promising new tech city in Europe.
[Download the IP Global Investor's Guide to Portugal today]
Want to learn more about the European markets IP Global is investment in? Visit our blog for market updates or book a one-on-one consultation today to speak with our team.