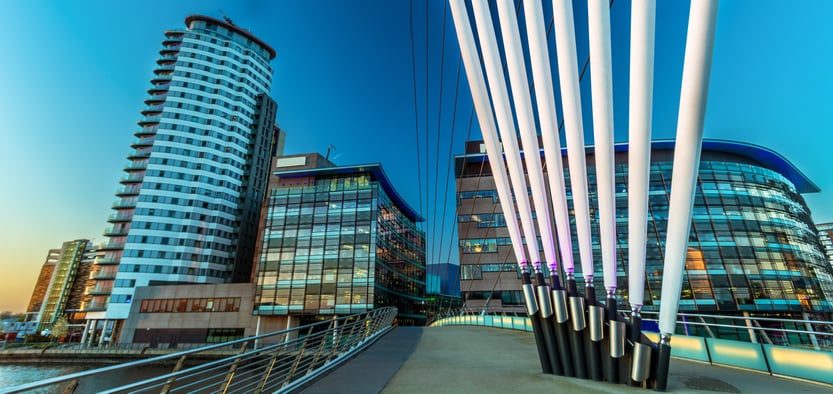 Some of the UK's largest employers are moving operations north to Manchester, bolstering the city's economy and helping to establish exciting new employment hubs.

Business is booming in Manchester. The economy is growing rapidly, with the business, financial, creative, digital, research and development sectors leading the charge.
Large multinational businesses headquartered in the UK such as Barclays Bank and law firm Freshfields have been at the forefront of the UK's 'Northshoring' movement, with both choosing Manchester as a regional hub. According to the Official Labour Market Statistics, 96,300 people are employed in banking, finance and insurance in Manchester. The city also boasts the highest number of digital-sector jobs outside London and is home to Europe's second-largest cluster of creative and media businesses – the BBC moved there in 2011. One of the UK's most innovative medical research facilities, the GBP28.5 million Cancer Research Centre, is also located in Manchester while diagnostics company Qiagen, which specialises in molecular research, plans to build a genomics and diagnostics campus there.
Due to substantial population and employment growth, Manchester's core urban area grew on average seven times faster compared to other central metropolitan areas of the UK's biggest cities. The city now has a larger economy than that of Wales or Northern Ireland and growth is not looking to stop there. It is predicted that 55,000 new jobs will be created before 2025, adding GBP19 billion to the Total Gross Value in the economy and increasing disposable income by 28%. Employment growth in the city is expected to exceed many international capitals, including Paris, Berlin and Tokyo, according to predictions by Oxford University economists, and Manchester's GVA is forecast to grow to GBP73 billion by 2024.
Manchester's economy as a whole is growing, but there are areas of the city that are hives of business activity and are establishing themselves as Manchester's key employment hubs.
Manchester city centre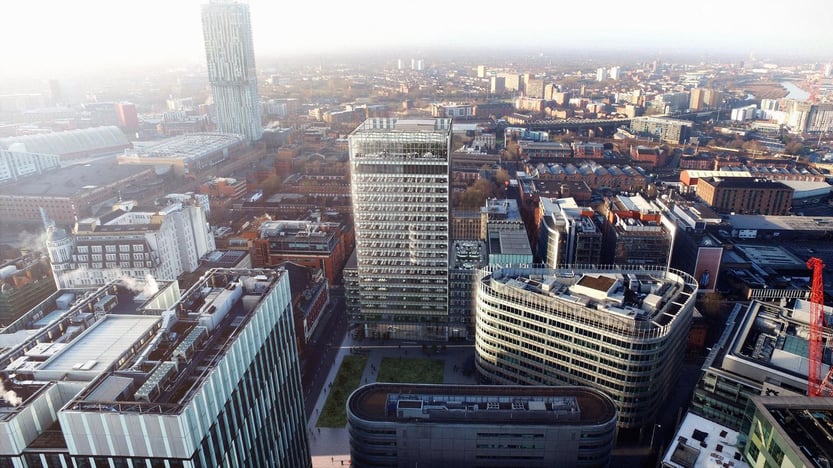 Manchester is known as one of the best places to shop in the UK, and its city centre is a destination for the shopping mad. However, it is also home to a thriving business district that is supporting the growing demand from both British and international businesses who are looking to relocate or open regional hubs.
One of Manchester city centre's notable business areas is Spinningfields, dubbed the "Canary Wharf of the North". Spinningfields is a GBP1.6 billion estate featuring several developments and towers where PwC, Bank of New York Mellon, Barclays, Pinsent Masons and the Royal Bank of Scotland all have office space.
Manchester has seen significant investment and redevelopment in the city centre, including the GBP185 million revamp of St Peter's Square, where there are a number of refurbished Grade II listed buildings including the Central Library and Manchester Town Hall. This is also the location of One St Peter's Square, a GBP65 million, 14-storey building where professional services firm KPMG and law firm DLA Piper have offices, and Two St. Peter's Square, a GBP80 million development where Ernst & Young has taken up space.
Salford Quays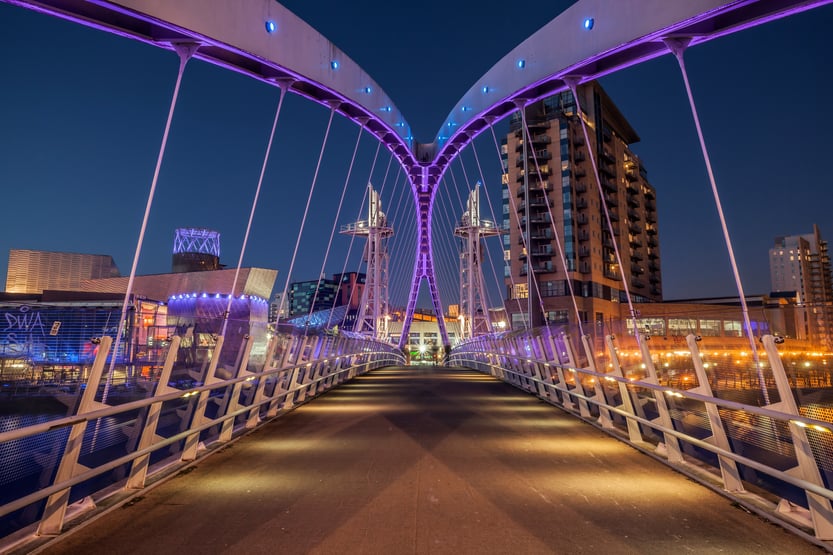 Situated on the banks of the Manchester Ship Canal, on the site of the former Manchester Docks, urban regeneration project Salford Quays has a regional GVA of almost GBP1 billion, and constitutes more than one fifth of Salford's overall economy with around 749 businesses operating in the area employing more than 25,000 people.
The Quays is home to The Lowry arts centre, which houses theatres, studio space, and a gallery, as well as cafes, bars and a restaurant; and the Imperial War Museum North, where an extensive collection of historical artifacts from 20th century wars is on display. The area's retail venues attract more than 4.3 million visitors per year, a 6% growth in the past four years, with shoppers contributing GBP400 million to the local economy.
MediaCityUK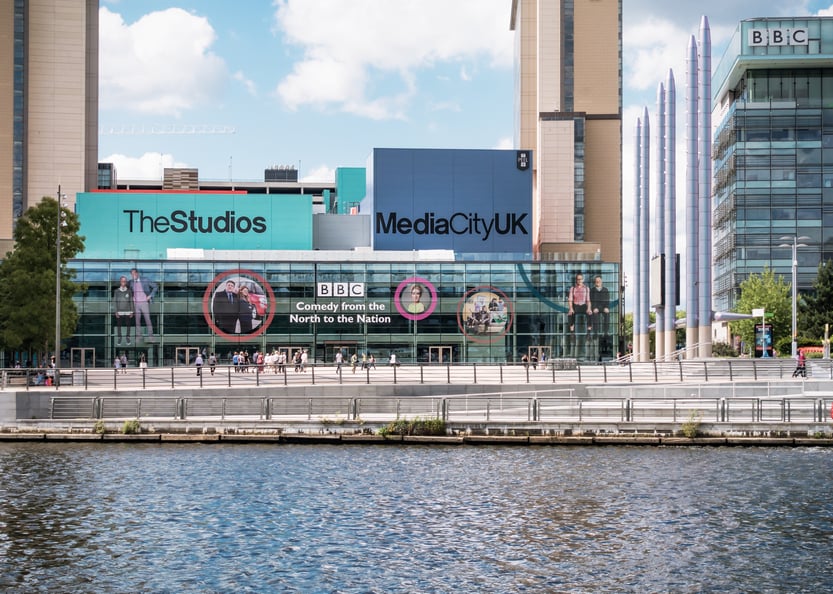 Located within Salford Quays, this waterfront mixed-use development, built on brownfield land on Pier 9 of the Quays, is a centre of digital industry, learning and leisure. A number of media organisations can be found here, including the BBC North and ITV. The University of Salford and medical insurance company Bupa also work out of MediaCityUK, alongside more than 250 innovation businesses, which employ 7,000 people, including 2,700 at the BBC alone.
Set to double in size by 2026, after the local council approved plans for a GBP1 billion expansion, the agreed expansion will include new television and production studios, shops, offices, a hotel complex and more than 1,400 homes. This expansion will cater to the television production companies priced out of London and the southeast while also contributing to the development of the north of England as a media hotspot.
Trafford Park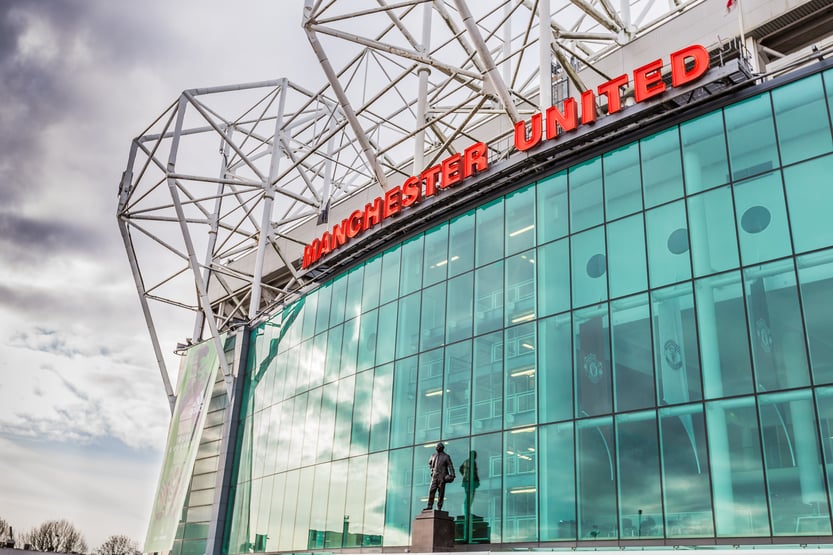 Opposite Salford Quays, on the other side of the Manchester Ship Canal, Trafford Park is a business park and industrial estate which was the first planned industrial estate in the world, established soon after the site was sold to financier Ernest Terah Hooley in 1896. As a business park, it peaked in 1945, when an estimated 75,000 workers were employed. Sadly it went into decline in the 1960s and 1970s, and its industry had almost disappeared by the 1980s. Plans to reverse the fortunes of Trafford Park were afoot in 1987 and by 2008 there were 1,400 companies employing 35,000 people in the estate. Close to 40,000 people are employed at Trafford Park today and it is the largest industrial estate in Europe with 1,300 companies operating there, including a number of global brands such as Kellogg's, Unilever, L'Oreal, Adidas, Procter & Gamble, Amazon and Manchester United Football Club. It is also home to the Intu Trafford Centre, an indoor shopping and leisure complex that is the UK's second largest shopping centre by retail size.
Trafford Park is located just 3.5 miles from Manchester city centre, and works are currently underway on the new GBP350 million, six-stop MetroLink tram line. This will boost public transport connections to the more than 1,300 businesses at Trafford Park and Intu Trafford Centre. The new Trafford Park line is set to open in 2019.