In the last decade we've seen retail-led regeneration change the face of London's town centres, reconnecting established communities to new economic opportunity through direct employment, local business support and ongoing investment.
The reputations of areas such as Stratford and White City have been completely transformed in recent years for both residents and businesses. Westfield London in White City (opened 2008) and Westfield Stratford City (opened 2011) are well known to have created attractive and prosperous new opportunities for property investors too.
Croydon is the next area to benefit from such development. The arrival of BOXPARK's second-ever 'pop up mall' later this year and a GBP1 billion retail and leisure destination from Westfield and Hammerson (expected in 2019) are just two of several major schemes set to inject GBP3.5 billion into this south London borough's local economy over the next five years. Here we take a look at the wider impact of retail-led regeneration on London's property markets.
1. GIVING PROPERTY PRICES A PUSH
The impact a major retail development can have on house prices has been demonstrated in recent times by the "Westfield effect". According to Rightmove, in the year before and following the peak-recession opening of Westfield London in October 2008, house prices in Hammersmith & Fulham increased at a substantially higher rate (12.79%) than the average for London (3.10%) and England & Wales (-4.74%).
Research from Knight Frank suggests that new-build residential property prices in Hammersmith grew by 43% between 2011 and 2015.
Westfield and Hammerson's joint venture to transform the Borough of Croydon is expected to have a similarly marked effect on local property prices. A lack of supply in the face of rising demand means house prices are already on the rise. This thriving Borough has already seen strong price growth over the past ten years with average prices up 63% between 2005 and 2015. As a huge influx of new residents is expected to push the population to 400,000 by 2021, this is a trend that's set to continue.
2. BOOSTING LOCAL EMPLOYMENT
Westfield London was one of the largest urban regeneration projects ever undertaken in Europe, creating a new retail and lifestyle destination for West London. Both as a direct employer and by attracting the world's leading retail brands, the development currently provides jobs for 12,000 people and aims to create a further 8,000 positions by 2018. As well as attracting over 28 million visitors to the area each year, Westfield London's value extends to support and grow local independent businesses.
The regeneration of Croydon's two main shopping centres – The Whitgift and Centrale – is expected to have a similar impact, creating over 5,000 permanent local job opportunities and re-establishing one of London's largest boroughs as a key retail and leisure destination. With 81% of the Croydon population currently in or actively seeking employment – a figure 5.2% above the London average – the increased footfall and planned training initiatives will put Croydon on the map as a significant business and employment hub.
3. BUILDING NEW CONNECTIONS
We have already seen the way Westfield London has significantly improved the connectivity of Shepherd's Bush and White City with over GBP170 million worth of investment in local transport infrastructure. The introduction of a new Overground station and redevelopment of the Underground station at Shepherd's Bush, alongside several new bus stations, pedestrian and cycle routes have transformed the area into a thriving economic hub.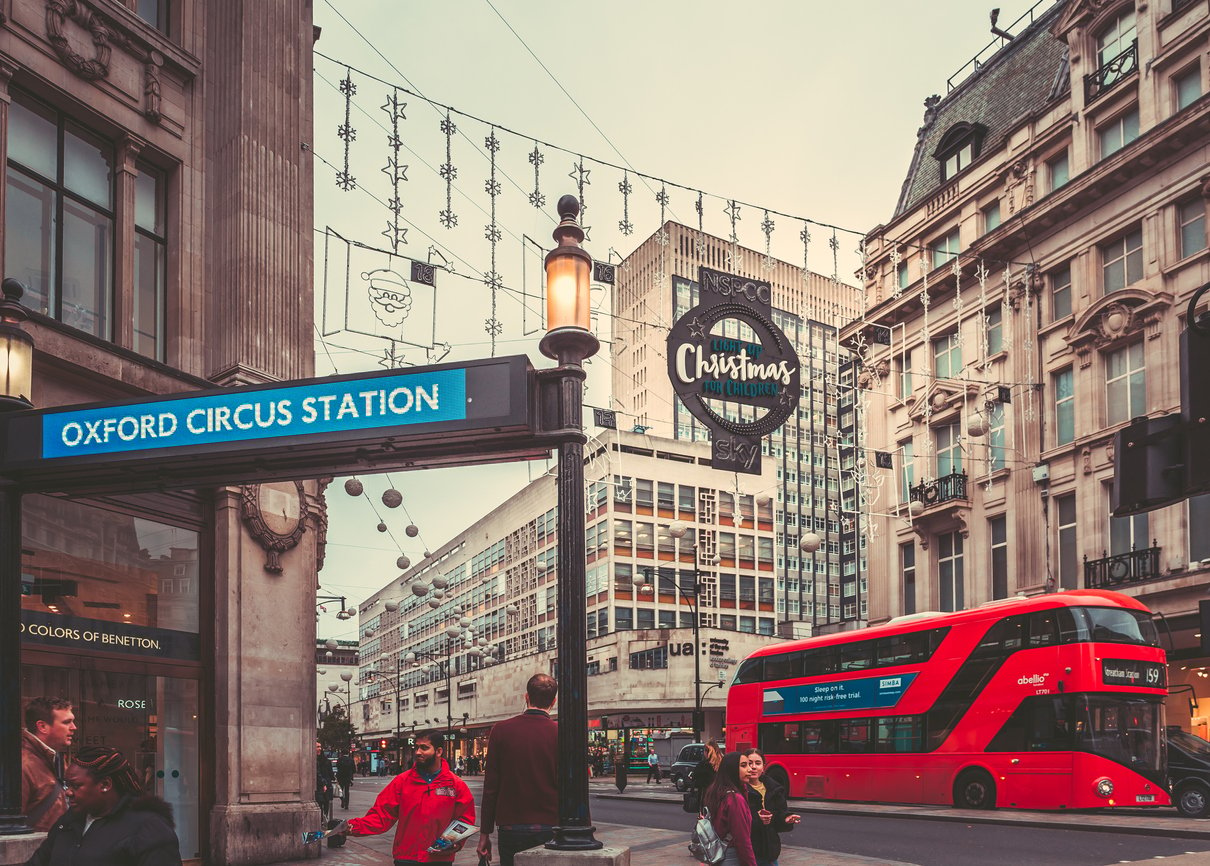 Existing and future improvements to the accessibility of Croydon's town centre include a new pedestrian bridge at East Croydon station, six new trams and enhancements to West Croydon station. The renovation of Wellesley Road and several major junctions will also increase accessibility for pedestrians and cyclists and address long-term congestion issues, with a new 3,500-space car park set to make the area one of the best connected in London.
4. DRIVING LIFESTYLE AND DEMOGRAPHIC CHANGES
Retail and leisure hubs such as Westfield and BOXPARK are increasingly becoming favourite locations for young professionals looking for quality of life and a vibrant and diverse local economy. Areas like Croydon, with high quality housing up to 60% below the Central London average price, are now poised to receive an influx of young, well-educated and high-earning individuals.
With a large variety of restaurants, shops and leisure activities aimed at a younger and more affluent audience, Stratford and White City have seen a significant demographic shift in recent years. Stratford in particular has seen the number of young adults in the area continue to grow, with 73.7% of the population now under the age of 40.
The potential of these young and active communities is not going unnoticed. By offering rent-free office space to new businesses for their first year (to March 2016), Croydon's status as an emerging tech hub is particularly notable with a 38% rise in tech, digital and creative start-up activity between 2011 and 2013.
---
INVESTMENT OPPORTUNITIES IN CROYDON
With two major retail-led regeneration schemes scheduled for the next five years, Croydon is positioned for a perfect storm of strong capital and rental rate appreciation and is becoming increasingly hard for property investors to ignore.
Modern new developments like Fifteen Lansdowne – positioned just minutes from the future Westfield shopping centre – offer impressive value at the heart of South London's economic powerhouse. Find out more about investment opportunities from GBP280,000 on our Fifteen Lansdowne Property Portfolio page.
---