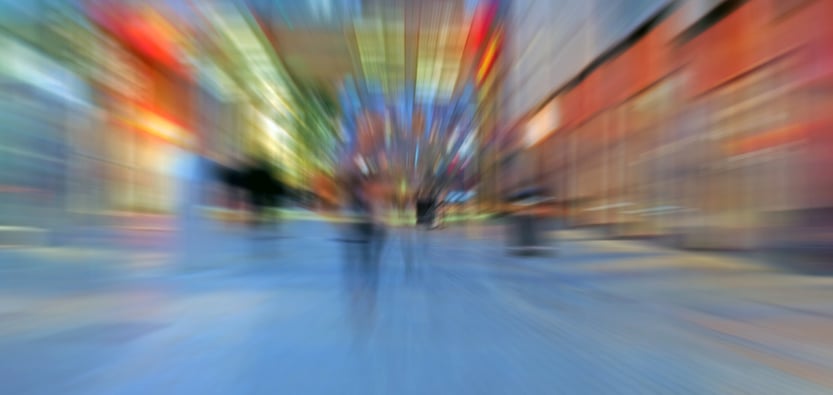 Home to one of the most diverse economies of all the UK's main employment centres, Leeds is not just a great place to live, but a great place to do business, too.
Investment in infrastructure, transport networks and faster internet speeds have resulted in a wave of businesses moving north –from start-ups to big brands and government offices. At the same time, foreign direct investment continues to transform the city and its industries.
Read on to find out why businesses are flocking to this northern gem and bolstering its reputation as a scale-up, digital and creative haven.
1. A FAST-GROWING DIGITAL SCENE AND CREATIVE SECTOR

Leeds' economy is one of the fastest growing in the UK after London. A large part of the city's rapid economic growth stems from its burgeoning digital and creative scene. Today, the digital sector contributes £1.3 billion to the city's economy and is home to 19 of the North's fastest growing tech businesses.
A recent study on business 'scale-ups' (companies which have achieved three years of 20% growth in revenues or employees) shows Leeds is one of the UK's foremost centres for fast growing firms, behind only London and Cambridge. The wider Yorkshire region hosts a fast-growing tech ecosystem, with a number of FinTech, cyber security, data analytic and education technology companies. In the wider region the digital sector contributes £6.5 billion to the economy and employs 102,000 people across 12,300 businesses.
A number of the UK's creative powerhouses have also relocated their headquarters to Leeds, including Channel 4, showing the Leeds digital tech sector continues to grow at an attractive rate.
2. AN INFLUX OF FOREIGN DIRECT INVESTMENT

The digital and creative strengths of the Leeds City Region are enabling its tech ecosystem to grow from strength to strength. According to Ernst & Young, Leeds comes in as the third best performing UK city for Foreign Direct Investment (FDI) outside of London, with 21 projects selecting the city.
2019 saw a rise in investment across sectors, including FinTech and computer manufacturing, from a number of overseas players, and companies like Sky Betting & Gaming and Rockstar Games.
The data, FinTech and media sectors continue to grow in the city. Notably, sports media company Perform Group (DAZN), business software intelligence company, Panintelligience, as well as home-grown businesses like Datashed and Synap have firmly put Leeds on the map.
3. SUPPORTED BY A STRONG TALENT PIPELINE

Currently, Leeds City Region is attracting 82% more venture capital than its rival Greater Manchester –outperforming the area by 12%. A large factor in this momentum of business growth and investment is the steady stream of talent emerging from the region's strong educational institutions.
Scaling up and building a successful business requires the right talent, support and ecosystems. The region has an annual talent pipeline of 39,000 graduates of which 18,000 are in STEM subjects (Science, Technology, Engineering and Mathematics). Yorkshire is home to eight of the top academic institutions in the country and the the University of Leeds School of Computing regularly ranks as one of the best in the country, providing a constant stream of tech talent to start-ups and growing enterprises.
Many large companies are forming links with educational institutions, from graduate schemes to collaborating on research and development to the recruitment of graduates. Scaled Insights, a Canadian artificial intelligence start-up, has recently announced Leeds as the location of its new UK headquarters, having had developed links with the University of Leeds for some time and recently announced Leeds as the location of its new UK headquarters.
4. SUPPORTIVE START-UP COMMUNITY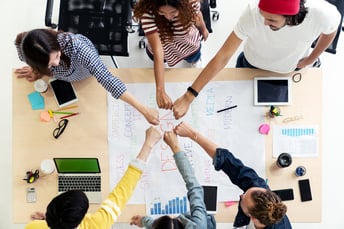 As an expanding digital and creative hub, Leeds plays home to a number of start-ups, scale-ups and a thriving entrepreneurial community.
The Leeds City Region is currently home to over 209 visible scale-ups – the highest concentration outside of London. Many successful tech hubs, such as Bruntwood, which support businesses in the tech and science sectors, continue to contribute to the city's growing ecosystem.
As well as a supportive tech community, Leeds is an attractive alternative to London for businesses looking to grow and scale. It is far more affordable with almost half the income to price ratio of the capital. Office accommodation also only costs around one-third of that in London. This gives companies a longer runway and higher chance of success while still remaining just two hours away from it by train.
With a strong digital and creative hub, a supportive entrepreneurial ecosystem and an attractive destination for Foreign Direct Investment, companies from a range of industries are showing Leeds is a great place to do business.