Does your age, location or gender affect your investment appetite?
For the second consecutive year, IP Global has partnered with international polling and research firm YouGov to reveal the investment plans and sentiment of members of the public in five key global markets.
We find out worldwide investment trends and what investors have in common, as well as how their attitudes vary according to their age, location and gender.
6,007 members of the public were polled between 24 February and 7 March 2017. 2,000 in the UK, 1,000 in the UAE, 1,000 in Singapore, 1,006 in Hong Kong and 1,006 in China.
They were asked: Which of the following investment assets do you plan to invest in over the next 12 months? Options were: stocks shares or bonds, foreign exchange products, commodities, property abroad, property in my home country, arts and antiques, other, and none.
GLOBAL TRENDS
Investment appetite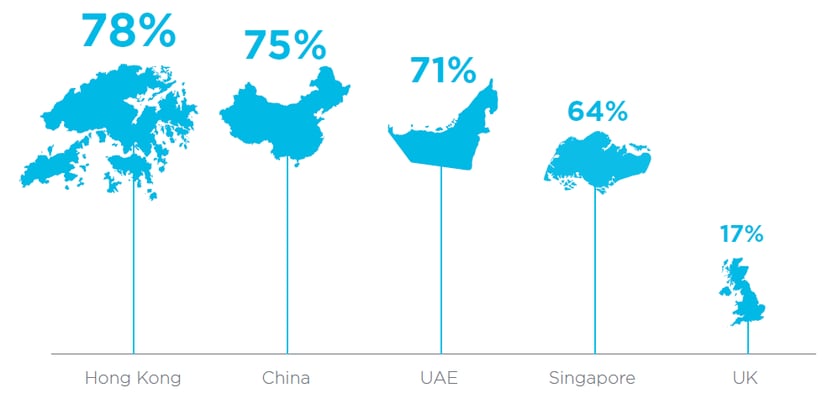 Percentage of respondents with plans to invest in the next 12 months
The world's most active investors?
Of the five markets surveyed, Hong Kong has proportionately more investors interested in a range of assets this year, including, at 13%, the joint highest number of people intending to invest in property abroad.
Just how significant is property as an investment asset?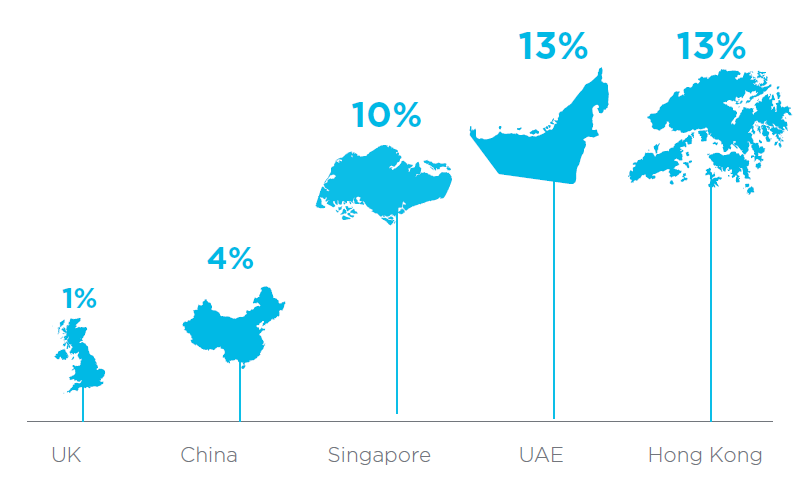 Percentage of respondents with plans to invest in 'Property abroad' in the next 12 months.
Property abroad was most popular with UAE and Hong Kong investors, with 13% of the public in these countries planning to invest in this asset in the next 12 months.
Age: at what life stage are people more likely to invest?
The age brackets of 35-44 and 45-54 was considered to be the 'prime time' for investing across UAE, China, Singapore and Hong Kong.
The outlier is the UK - where the vast majority of respondents do not appear to have any investment plans; something that applies to all age groups.
Gender: are women missing out on opportunities to secure their financial future?
According to the survey, women are about 10-15% less likely to invest than men. Women in the UK are 10% less likely to invest than men in the next 12 months with just 12% making plans for their finances. China had the biggest gender gap with women 15% less likely to invest in the next 12 months than men. Women aged 18-25 are the most likely to invest, while women aged 55 and over are least likely to invest according to the survey results.